Orient for a Fiver – the Greatest Sports Documentary of All Time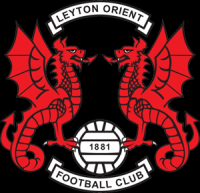 The football documentary as a genre possesses the hit and miss record that one could also attribute to the autobiographies of players. Many such tombs fall down as works of literature because they fail to offer any insight beyond the already known results of important matches besides the predictable foray into clichedom, "we won the semi-final 1-0. I scored with a diving header in extra time – we were on our way to Wembley and the gaffer was over the moon". Nauseatingly tiresome stuff…
The most compelling football stories are invariably those which transcend mere sporting fortunes and paint a deeper picture of their protagonists. Easily my favourite football book of all time, 'Back from the Brink', the autobiography of Paul McGrath, creates a captivating juxtaposition between the man's alcoholism, coupled with his inner fragility and the player's imperious performances at the centre of defence for Aston Villa and the Republic of Ireland. It is these forays into often dark territory which clearly separate it from the standard player-fodder that is frequently churned out just in time for Christmas. The dynamism given to the character that is McGrath in his own book is the principal reason for which 'Back from the Brink' is as compelling a read as it is even to those not especially fond of the sport itself.
In the same way, 1995′s, 'Orient: Club for a Fiver' (first screened by Channel Four) is so much more than a football documentary, although this may owe itself more to fault than design. While there is detail of the O's traumatic and disastrous 1994/95 league campaign and occasional snapshots of the Division Two table, the main plot of the story if you will is that of a man's gradual and incremental slide from passionate and committed former player turned manager, through frustrated coach, onto threatening seargant major, and finally into the realms of outright insanity. John Sitton never worked in professional football again after this programme, and subsequently complained that the footage of his team talks had been carefully edited to show only the worst (or best) moments of his joint spell in the dugout with Chris Turner. There is likely to be some truth in this, but I fail to see how some of the material here could not have made the cut – I've attached the link to part one at the bottom and you'll be able to follow it from there.
OK – the boring bit for any non-football follower. Between October 1993 and September 1995, Leyton Orient failed to win a single league game away from their Brisbane Road ground. In the 1994/95 season in which Sitton and Turner were at the helm, the O's record on their travels was a mightily consistent P23 W0 D2 L21. Were it not for a reasonable start to the campaign on their own patch, they would no doubt have collected even less than the pretty pathetic 26 points which were amassed through the 46 game season. With chairman Tony Wood's business interests ravaged by the Rwandan civil war, players were sold, the club slid further into debt and their very existence appeared to be in jeopardy until current owner Barry Hearn stepped in, by which point the on-field battle had already been lost.
It was a season which began badly and got gradually worse, partly due to distractions beyond the control of players and staff, but also no doubt as a result of Sitton's 'inspirational' and unique line in personal motivation. Under their arrangement, which has rarely if ever truly worked in an environment where the accountability of 'the gaffer' is everything, both men had the opportunity to address their charges before the game, at half-time, and then once the destiny of the points had been decided. The presence of Turner, undeniably the 'good cop' in the relationship but by no means a pussycat himself, only serves to magnify the extent to which his colleague approaches and then hovers over the abyss, eventually plunging beyond the point of no return.
Sitton starts the campaign solidly enough, although it is quite clear at an early stage that he is not the type to to take prisoners or gladly suffer the presence of anyone he believes to be taking him for a ride. After one of Orient's rare successes, a 1-3 victory at non-league Tiverton in the FA Cup, he describes the efforts of his players as "naive" and warns defender Terry Howard that "you're going a long way towards playing your way out of this side…that is not good enough". Here, he makes his first crucial mistake by opening another outburst with the words, "if you think you can mess with my fuckin' career", displaying a lack of awareness of the growth of 'player power' and in all likelihood losing many of his personnel as a consequence. Subsequent results would suggest that this was indeed the case.
It is in a match at Brentford where the first signs emerge that marbles are being lost. After Turner's positive pre-match rally (to which Sitton said he could offer no more), an altogether different atmosphere awaited a group of players who found themselves 3-0 down at half time. While his co-manager delivers a forthright critique of the first 45 minutes, Sitton's pre-meditated rant divulges sensitive information such as players' salaries and then wanders off into fantasy island as he announces that prospective buyer of the club, Phil Wallace, "wants players on 250 quid a week…he wants a wage bill of five grand a week". Quite how he would know the intentions of a man who had not yet decided to make a bid (and ultimately didn't) is beyond anyone who thinks about his 'team talk' for more than a second, and they sound more like the desperate words of a manager who knows deep down that he has 'lost the dressing room'.
And things somehow get significantly worse – after coming in a goal down during a February match at home to Blackpool (managed by a rookie coach named Sam Allardyce), the same players get a clear instruction from Turner to "pull your socks up…they're gonna beat us". Now it's Sitton's time to shine – he sacks fans' favourite Howard for a lacklustre performance that he describes as "the fuckin' straw that broke the camel's back…that will not be tolerated in this dressing room". This is worth repeating – not substituted, dropped or even transfer listed, but given a fortnight's notice – at half time. Not content with firing one player, he then challenges two more to a fight (yes a fight) there and then:-
"So you, you little cunt, when I tell you to do something – and you, you fuckin' big cunt – when I tell you to do something, do it. And if you come back at me we can have a right sort out in here, all right? And yer can pair up if yer like, and you can fuckin' pick someone to help yer, and yer can bring yer dinner n' all. Cos by the time I've finished with yer, you'll fuckin' need it. Do you fuckin' hear what I'm saying or not? (pointing to Howard) – you, see me in the morning".
The impression one gets is that were you to get involved in such an altercation with Sitton, most meals in the weeks that followed could only be eaten with the aid of a straw. This was a team talk in which he also referred to Orient supporters as "a bunch of fuckin' cockroaches" and then the club's board of directors as "the fuckin' circus upstairs". To the viewer, this can be regarded as the point at which he lost whatever remained of his sanity, at least in his dealings with the players he would then ask to run through brick walls on the field of play. Orient won only two of their last 31 league fixtures in that season, so it is safe to suggest that these attempts to fire up his team during matches had at best no effect at all, and quite probably a highly counter-productive one.
Yet despite all this, I walked away with the firmly held view that John Sitton is by no means a bad guy. Yes, he may have lost control with what he later described as "a bunch of overpaid under-achievers", while also bullying, threatening and abusing them to the point where they appeared visibly terrified in his presence – little wonder in those circumstances that they found themselves unable to perform where it mattered. However, this was clearly a man who had three significant loves in his life – his family, of whom he keeps a photograph on his desk, and provides a touching moment when his son enters the dressing room before a training session, the game of football itself, from which he had made a living by "not giving up" and Leyton Orient FC in particular. Sitton had served the club with distinction in over 200 appearances between 1985 and 1991, as a committed and motivated defender who made the most of (by his own admission) limited natural ability.
All things Brisbane Road were a massive part of his life, and so it must have been soul-destroying to see the O's spiralling into further debt, on-field embarrassment and slowly towards utter extinction. When Barry Hearn arrives after Wallace's on-off takeover, this appears to be the death knell for Sitton and Turner's time in the dugout, though I had to keep reminding myself that they were supposed to be, at least on paper, a partnership of equals. Throughout the programme the impression grows that in reality they are manager and sidekick, with Turner himself not appearing too keen to incur the wrath of his boss. Yet away from the dressing room, Sitton is an amiable enough man, reflecting after his sacking, "you start off with the best of intentions, of being a good human being…the game has got this uncanny knack of making you very cynical".
It is that game at Brentford, where the first cracks started to show, that perhaps provided the greatest insight into the source of his sense of angst as he screamed, "I wanna be out there – I wanna say, "I'll take care of you", immediately after delivering a damning verdict on the breed that is the modern footballer, "there are no fucking players anymore". Here he was, watching his side struggle on a weekly basis and plummeting towards the trapdoor both on and off the field, while finding himself powerless to do anything about it. Determined to do whatever he could to help save a club he loved, he found that those charged with carrying out his plan for points were either failing to absorb or ignoring his instructions, or simply did not care about the cause as much as he did. Reading at the end of the documentary that Sitton had been banned from the club may have made sense given some of his comments, but it must have struck like a stake through the heart of the man himself.
While Turner continued in professional football, with his most high-profile role an unsuccessful stint at Sheffield Wednesday in the previous decade, Sitton coached non-league Enfield and Leyton FC, while also working for a period as a black cab driver. There is a Facebook campaign to get him a job in the Football League again, and I appreciate that there are some who will have no problem at all with his telling of a few 'home truths' to a bunch of 'prima donnas'. I would of course ask if you would tolerate being addressed this way in your place of work, and it might also be worth adding that Sitton's league record of W6 D8 L29 was, to put it mildly, dreadful. It is clear from the outset here that he cared deeply about the fortunes of Leyton Orient – perhaps the subsequent losses of control over his environment and then himself were signs of a man who loved something too much?
Daz Pearce – OutspokenRabbit



July 9, 2011 at 14:44







July 9, 2011 at 12:58







July 9, 2011 at 12:56







July 9, 2011 at 11:44







July 9, 2011 at 09:58







July 9, 2011 at 09:44










July 9, 2011 at 08:10