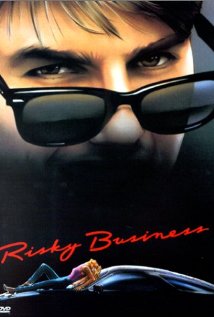 You see headlines like "Bacon increases your risk of cancer by 20%", "One extra unit of alcohol a day increases a woman's risk of breast cancer by 12%" and "Two units a day reduces the risk of heart disease by about 17%" every other day in the Daily Mail et al.
Most of these scare stories are actually press releases published by organisations with vested interests in scaring people into believing their twist on the figures. They thrive on scared people who then pester their MPs who then agree to give the organisation a bung or two to do more pointless research. Nearly all the time there isn't any useful information in the new scientific study.
To understand why I'll explain what the figures in the examples above actually mean. They don't mean what you think; and what the campaign groups want you to think.
So how bad is a 20% increase in cancer risk just from having an extra rasher or two of bacon for your breakfast?
Well, to start with about five people in 100 have colorectal cancer in their lifetime. This does not mean that all people die from the cancer, nor does it have anything to do with certain ages.
If all those 100 people ate three extra rashers of bacon every day for their whole life, then 1 (one) more person would have colorectal cancer at some point in their life. It could be months after having starting to have that extra rasher, or 60 years later. The increase in risk doesn't have any bearing on the time period before the cancer appears.
So 20% means that 1 extra case of cancer occurs in every 100 people. It does not mean 20 more people in every 100 get cancer. So bacon is not so bad after all – eat a pig today and feel good about it. [5 ÷ 100 × 20 = 1]
What about the increased risk of breast cancer in women who drink a teensy bit more than they normally do. How bad is that?
Using the current known figures for breast cancer, 10 women in 100 have breast cancer at some point in their life. Now, if all 100 drink an extra unit of alcohol every day for the rest of their lives, compared to their normal level, then 11 women in will have breast cancer at some point in their life. So 12% equals 1 extra person, it does not mean 12 extra people which is what some might think from a first glance. [10 ÷ 100 × 12 = 1.2]
And finally the last example. If two units of alcohol reduces the risk of heart disease by 17% in women (yes I know drinking an extra unit over an above your normal single gives you breast cancer but your heart gets better; that's the stupidity of all the medical 'scare' stories) is that a good thing or not?
Like the other two example we use the current figures which is about 32 women in every 100 who have some form of coronary heart disease in their lifetime as our starting point. When we apply the 17% figure then that 32 drops to about 27. So 5 women in every 100 live longer by drinking more. [32 ÷ 100 × 17 = 5.44]
So the conclusion from this story? Don't think of the percentages as the whole answer. Try and find out what the starting point is. An increase of 100% if you take a certain action sounds like a horrendous risk to take but when the starting point is 1 in 1,000,000 a doubling means just 2 in 1,000,000. So still a very unrisky action to take.
SBML
June 26, 2011 at 17:21










June 26, 2011 at 15:34




June 26, 2011 at 11:26







June 26, 2011 at 13:11










June 27, 2011 at 20:51










June 27, 2011 at 21:11




June 26, 2011 at 11:23







June 26, 2011 at 18:20




June 26, 2011 at 10:28







June 26, 2011 at 07:36




June 25, 2011 at 23:51




June 25, 2011 at 20:49







June 27, 2011 at 18:41