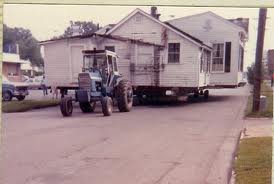 Despite reports to the contrary, Ms Raccoon is not superwoman, and cannot manage to be in two places at once.
I am currently in the middle of moving house.
Mr G finds it perfectly normal to want to move the 32 trees he cut down in the house before last, logged and dried, which now comprise some – ooh, I don't know, maybe 8,000 logs of various sizes. I count myself lucky, the first house move I did with him, he had a collection of 10,000 hand made bricks which he couldn't possibly leave behind. Moving house, brick by brick, I muttered under my breath.
The workshop has already moved – even has pictures of sailing ships tastefully hung on the wall I noted last night; today we will be tackling the non-essentials, like a spoon to eat the soup with when you were too tired last night to tackle anything more substantial, and perhaps the toothpaste to go with the toothbrush…….women are just so picky, if only we were like these Gods of the high seas – a pair of cut off jeans, flip flops, and a can opener for cold beans.
So I am giving up the unequal struggle to write a blog post today, in order to more closely supervise what gets moved, and more importantly where it gets put in its new home. Who knows, tomorrow I might even end up with the computer and the mouse in the same building.
I've answered the mountain of overnight e-mails, and leave you in the capable hands of SadButMadLad – if you end up in moderation, he will be along eventually to let you out, but he does have a real life as well. If you e-mail me today, you will get an answer – eventually.
I've hear tell that some lucky people have been known to hire professional removers, who pack everything carefully and then ask you where you want it in your new home. If anybody has used one of these firms, can they tell me, if you ask them where your hairbrush ended up – what sort of reply did you get?
a) Oh FFS, how should I know?
b) I saw the dog playing with it in the garden. (Which bluddy garden? This one or that one?)
c) "Why Madam, it's wrapped in bubble wrap marked "essential – immediate use" and carefully placed in the top right hand drawer of your dressing table"? (er, the can opener is there, Mr G, and the screws from the spare bed base, no hairbrush.)