Mineral Oil causes Cancer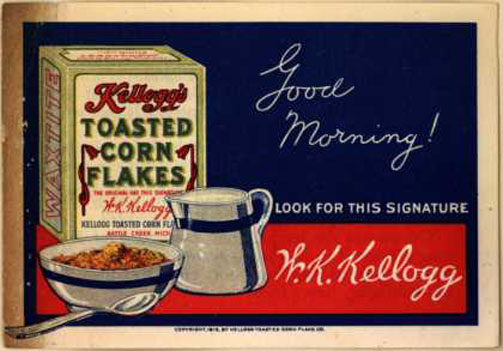 OMG! Mineral oils will give you cancer, you will have organ failures, your body contains this contaminant at levels 100 of times recommended guidelines. All this coming from a green product. Recycled cardboard used in packaging foodstuffs. You've probably had your breakfast already, but the cardboard in question is that for packaging your cereal. Hopefully you will still feel OK at the end of this post.
However it's not as clear cut as it first looks.
Dr Koni Grob is the scientist who has discovered this latest health scare. However he hasn't discovered it this year. Or last year. It seems he first discovered the problem in 2006. Back then he said that he wasn't trying to start a food scare,
In 2008 he announced that mineral oil is probably the largest contaminant in the human body. He gave the example of a sunflower oil being contaminated with mineral oil at levels of 1000mg/kg which led, it seems with his help, to the EU imposing a limit of 50mg/kg as a safe level for mineral oil. Back then he was worried that safety of consumers was being ignored when he found that certain foods has levels in excess of 50mg/kg. Such as processed oily fish. And some products had levels of 1000mg/kg. The levels at which he says is a health hazard in sunflower oil. It seems that they naturally have these high levels.
In 2011 he announces that mineral oil is leaching into your breakfast cereal from the cardboard box. To make is sound scarier, he says that it even gets through the inner plastic bag. Even scarier still, even though he doesn't want to create a health scare, he says that other scientists have shown that mineral oil can lead to inflammation of organs and worse of all – cancer. The levels at which he found the mineral oils in the foodstuffs was above the levels defined by the EU.
Now, I'm no scientist, so please shoot me down in flames if I get some of the following wrong, but here is some facts about mineral oil. It's made as a by product of the refining of petroleum. Now some petroleum products are known to cause cancer, but just because mineral oil is from petroleum doesn't mean that its also a cancer causing agent. Some petroleum products contain compounds such as polycyclic aromatic compounds which are cancer causing, but mineral oil is not one of them. Where mineral oil has been mentioned as a cancer causing agent, it hasn't been proven that it was the sole cause as other factors were involved including polycyclic compounds and other additives in the mineral oil such as sulfur could be the cause.
It's used a lot in food preparation such as butchers blocks and baking. It has been tested on animals, where it's been found that 80% will be excreted straight away as it's a very unreactive compound. The rest does stay in the body, but not forever. It disappears within days. Now if you eat something containing mineral oil it could build up to dangerous levels. But take into account that 50mg/kg level. Unless you eat cereal every hour of every day and eat oily fish for every meal, you will be ingesting minuscule amounts of mineral oil and most of that will come straight out of your body.
There are some clues to the fact that this is not a health scare, but more a bit of publicity seeking from the Dr as he tries to get more funding for his research projects. He's been doing it for a number of years and nothing's been done to stop it. The supermarkets aren't ripping cornflakes off the shelves leaving them bare and empty. And the FSA isn't telling people to throw away their boxes of oats.
Neither are Boots aren't removing loads of skin creams from their shelves either, many cosmetic products using mineral oils in the makeup. Yep, mineral oils are a common ingredient in many cosmetics.
The MSM should stop churning out these press releases and actually do some research. The problem is that there has been so many of these health scares and scientists giving contradictory health advice (alchohol is bad for you at any level vs. red wine is good for you) that the cry wolf parable might come true and the public will hardly believe them about a real scare.
There is some truth that mineral oils are a health hazard. But not because of what Dr Koni Grob says. But because they can be a laxative.
SBML
March 9, 2011 at 20:28




March 9, 2011 at 19:41




March 9, 2011 at 18:44







March 9, 2011 at 14:33




March 9, 2011 at 12:58







March 9, 2011 at 13:51










March 9, 2011 at 14:20







March 9, 2011 at 10:32




March 9, 2011 at 10:30




March 9, 2011 at 10:27