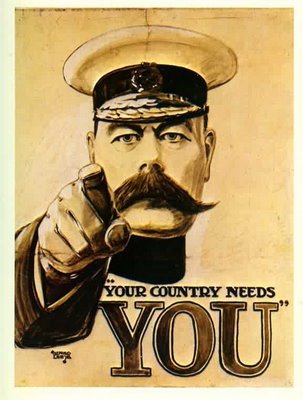 Where were you? Yes You!
In the space of barely a week, Cameron has announced that he is 'sickened' by the European Court of Human Rights ruling on the issue of prisoner's votes, and 'appalled' by a subsequent ruling that sex offenders will have the right to appeal against their placement on the sex offenders register.
This has unleashed a wave of anti-EU comment in the media and the Blogosphere. All that pent up anger over the lack of a referendum emerges in comments like 'our sovereignty usurped by diktats from unelected judges in Strasbourg'.
Listening to some of the more siren voices, anybody would think Britain had been invaded by those plucky Belgians and new laws forced upon us at gunpoint – we weren't, each and every one of us stood by impotently as this legal miasma become embedded in our national culture.
Of course, by 'You', I don't mean YOU! I mean the fellow next to you. I know YOU will tell me of the articles you have written explaining the ramifications of the Treaty of Rome and subsequent amendments.
I know that YOU, and your Father before you, were out on the streets explaining to your fellow citizens that the original Human Rights law was written by British lawyers, at the behest of British politicians in the wake of World War II. But that fellow beside you, where was he?
I know that YOU, and your Father before you, carefully cross examined every prospective Member of Parliament at election hustings to make sure that he was fully aware that you didn't expect that Human Rights law to be applied to British citizens, just those nasty Nazi's, but what about that fellow beside you – was he there?
When Protocol 11 was ratified and a judge from each of the 47 contracting countries was elected to sit in judgement, so unlike our own truly British system of Judges being placed for life on the basis of whispers in the corridors of power, on violations of the Human Rights law – including a British judge, naturally, Sir Nicholas Bratza, who incidentally was in favour of prisoner's votes, and said so loud and clear; so much for foreign unelected judges forcing their views upon us! – YOU were there, weren't you, pointing out that this would mean British judges being involved in a system of justice drawn up by British lawyers, that could affect British citizens – although was not then enforceable in a British court of law, so was pretty toothless really. That fellow next to you though, he didn't seem to be paying attention – looked like he was asleep to me.
Forgetting your Father's role in all this, I know that YOU will tell me of the demonstrations you organised, the street riots, the viral posts you conjured up, the Twitter storm you created. All the paraphernalia that the world is applauding in Egypt, that forces governments to take notice of the rabble, real live democracy. When Tony Blair brought all those delectable 'babes' into parliament and promised you wonderful things, and British MPs passed British laws which made the toothless judgements of the European Court of Human Rights enforceable in the British courts, YOU were there weren't you? – but that fellow next to you – he didn't even bother to vote, couldn't have given you a single coherent sentence concerning what was happening in Europe, never got beyond the sports page in the Sun, probably voted Labour because his Father did, has no idea what his representative in parliament thought about Europe, couldn't explain what 'proportional justice' meant or whether it was a good idea or not.
Now that the media have got their teeth into the subject and decided that 'proportional justice' means that paedophiles and rapists will automatically get the vote, and sex offenders will be abusing your children this time next Tuesday, and you'll have to take a bag of eggs home, no more half dozens…..and it's all being forced upon us by unelected foreign judges….YOU know different, don't' you? You know that they are elected, that some are British, that the Human Rights laws were written by the British, that the fact that they are enforceable – 'Prisoners could get 10million in compensation' – is because British parliamentarians dictated to a British court that this should be so; and that it was sleepy British voters who voted those parliamentarians into power.
YOU'll have to shout a damn sight louder than you do at present though, because that fellow next to you thinks that its all the fault of some referendum he didn't get that would be nice and simple for him, Yes or No, and he could have avoided all this, and he's having a high old time knee jerking in every comments page he can think of that 'Nobody asked him'.
They did. He just couldn't be bothered to listen. Too complicated.
The fully paid up members of the Apathy Party. Where were they when their country needed them?
That's whose fault it is. Not yours.
February 18, 2011 at 08:20




February 17, 2011 at 19:05




February 17, 2011 at 18:32




February 17, 2011 at 15:12







February 17, 2011 at 16:11




February 17, 2011 at 14:08







February 17, 2011 at 14:46







February 17, 2011 at 19:01




February 17, 2011 at 13:37







February 17, 2011 at 13:29




February 17, 2011 at 13:18