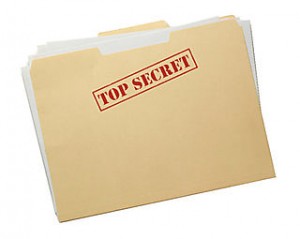 The Department of Communities and Local Govt have recently published these forgotten documents commissioned by the previous government but for some reason not released until now. It should be noted that the cost of these 16 documents was £691k. The previous government didn't seem keen on showing how taxpayers money was being spent on these deep and meaningful documents that extend and enrich the policy making decision making process undertaken within the various sections of the DCLG.
I wonder why?
They hold an interesting combination of words in them – not necessarily in the right order it seems.
Here's one called Behavioural change approach and the housing sector: a scoping study. It seems to come from Sheffield University's Town Planning Dept.
From the first paragraph of the executive summary: This project explores the potential benefits from applying a behavioural economics approach to the analysis of the attitudes, perceptions and decisions of actors operating in the housing sector. The central features of this methodological approach emphasised here are that: economic agents operate under bounded rationality and sometimes use rough rules of thumb to negotiate uncertainty; the limitations of incompleteness of knowledge can be compounded by creative and imaginative capacities; individuals are socially embedded; durable rules, habits and norms are significant and shape beliefs and attitudes; and emotions are a key part of 'rationality'. This contrasts markedly with the methodological individualism and narrow economic rationality associated with the mainstream economics approach.
Any clue?
Another one from the Collaboration, innovation and value for money: final report of the call-down project.
Our research suggests the following definition: "Innovation is the collaborative development and implementation of new ideas, knowledge, products, services or ways of working that significantly enhance previous activities, drawing on the resources and skills of a range of partners and users to create partnership-based financing, decision making and production systems to improve performance and outcomes".
Could dictionary.reference.com do a better definition of innovation?
A study to determine whether it is possible to produce Gross Value Added data for upper tier local authorities from Cambridge Econometrics. If you've ever wondered how to get ahead in the cut throat world of public sector consultation then have a go at this methodology statement:
NUTS level 3 are currently the lowest geographical unit which the Office for National Statistics produce Gross Value Added figures. NUTS3 areas vary in size, in some cases equivalent to upper tier authority boundaries; in other cases equivalent to groups of upper tier authorities. The purpose of this study is to assess whether Gross Value Added can be produced for all upper tier authorities – i.e., including upper tier authorities which are part of a wider NUTS3 area. This methodology described below is an adaptation of the existing method used by the Office for National Statistics Regional Accounts, applied to a smaller geography. It provides details of the data sources, the current availability of data and the indicators used to apportion the individual components of NUTS3 Gross Value Added.
I hope this hasn't blown your brain and you can still do some work today! H/t to Mark Brinkley
SBML
February 8, 2011 at 10:42




February 8, 2011 at 09:53







February 8, 2011 at 09:20







February 8, 2011 at 10:39




February 8, 2011 at 08:42




February 8, 2011 at 07:38









February 8, 2011 at 16:01