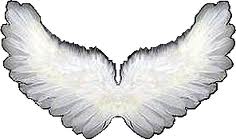 In Tuscon, Arizona there has been the shooting rampage where 6 people were killed by Jared Lee Loughner and Democrat congresswoman Gabrielle Giffords and more than a dozen others badly wounded. As the families in Tucson mourn their dead relatives they find that they will also have to cope with protests are their private funerals. The protests are being staged by the Westboro Baptist Church. This is the tiny tiny group (approx 70 people who are pretty much all members of a single extended family of the head of the Church) who also stage protests at the funerals of Aids sufferers and are anti-gay, anti-catholic, anti-American, anti-just-about-anything.
In response, politicians in Arizona are rushing through new laws to make it an offence to protest within 300 ft of a funeral. They do this because they can't think of anything else but new laws and rules and guidelines in response to any issue. Politicians can't think any other way.
Even if they manage to bring in this law it won't stop the Westboro Baptist Church as they say that they will probably do their protest from 1000 ft away from the actual funeral but still close enough to make an impact on those attending the funeral. Probably because it's on the route to the cemetery/church. And the media will still film them even if they were 1 mile away as it makes for good TV to have a protest shown on the news.
And then having brought in these new laws they are pretty unlikely to repeal them – ever. What they will do is use them in new situations. Sot this year it's to stop protests at funerals. With a few minor modifications which probably doesn't need a full vote by the legislature it could be used to stop protests at courts, or chemists, or vets, or abortion clinics. And then it could be changed a tiny bit more and used to stop certain groups of people. Before you know it it's no longer the land of the free.
What politicians need to understand is that sometimes if you had a bit of imagination and a society that worked without big government you could handle such situations without the need for new laws. And this is what is happening in Tuscon. A group of people have decided to fight counter the Westboro Baptists not with violence or laws but with peace. What they have come up with is angel wings. Giant ones. 10 ft high ones. The idea was orginally used at the funeral of Matthew Shepard in 1999. The plan is to have supporters wear them and provide a shield between the mourners and the protesters. It won't stop the noise from the protesters but at least the mourners have something nice to look at and they will be comforted in the knowledge that others are looking after them. For the Baptists it's probably the worst method as the media will film the Angel Wings and not the Baptists and given that the main reason the Baptists protest is for publicity they will be starved of it.
No new laws necessary, just society working at doing what it's best at when not being controlled by the big know-all state.
SBML