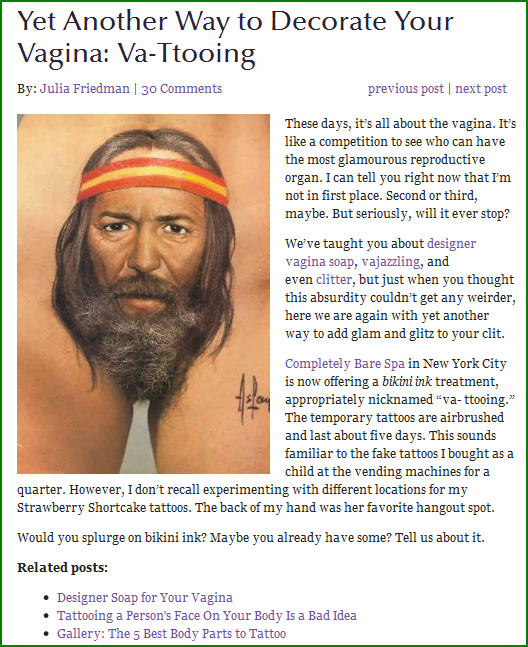 * Brilliant title, unashamedly stolen from HERE. Along with a gem of an idea to throw a spanner in the works of the latest Nanny initiative.
The latest ejaculation from our freedom loving government has already been beaten to death, blindness, and other terrible fates on many a blog. This is the first time I have seen a concrete suggestion as to what we can do about the plan to censor internet service to those households containing children.
In answer to the frequent claims of 'how will they know' – what do you think the 'ContactPoint, £224 million pound database that lists all 11 million children in the UK was all about then? You think it doesn't include their address? I have seen suggestions from the incoming government that it has been scrapped, but can find no evidence that all the databases from which it collated information have been!
Anyway, back to the lumpen suggestion firmly in hand by our limp wristed government.
So, the government have to decide which web sites they allow into the households containing those 11 million children? Content filter of course, same as safe search on Google images. Google don't actually look at each image – they set some aside on the basis of a surfeit of skin tone – something along the lines of #FFE5B4 would have them reaching for their smelling salts – and then pass the url to the priapic pervert in the back room whose job it is to peer intensely at each candidate until his little finger drops off.
url names such as Asian Babes will be off line, as well as the health site which displayed the article illustrating this post. Anyone who complains about the disappearance of Asian Babes will be blocked for naming them, along with the many literary examples of pornography, presumably filtered out by words such as fu*k – that would have been the death of Grumpy Old Twat had he not already leaped over Blogger's Head, hand in hand with his keyboard.
You will be able to avoid this boring fate of course – providing you are prepared to phone up an anonymous government apparatchik and explain to him that you are a pervert, who wishes to access porn EVEN THOUGH YOU HAVE CHILDREN IN THE HOUSE,
There will no doubt be a specially printed 240 page booklet explaining that you will need the signature of 45 of your neighbours under the new community powers, your priest will have to sign a photograph of you on the back as a perfect likeness expressly for the purposes of accessing porn in a household containing children, and you will have to drive to Newport to join a straggling line of deprived wankers to collect your European Pornpass document that entitles you to 17 ½ minutes of grade three porn on your Mother-in-Laws computer every Sunday morning.
The drawback of course, is that every time someone looks sideways at an eleven year old who just kicked a football through their goldfish bowl, 74 armed policemen will raid your home in full riot gear, because you will be on the ContactPerv database…and showing up on Plod's iPlod complete with app showing nearest available iPerv…….
I am Pornacus' suggestion is that we each display a picture that will contravene the government regulations – the freedom of expression issues will be interesting, but as he says, 'not that the government will give a shit'.
What will happen is that the entire Internet will eventually be blocked – and maybe, just maybe, the sofa based population, deprived of the pubs, forced to smoke outside, deprived of Anna Raccoon, Health monthly, 'Five-a-Day' – which the government has belatedly discovered has nothing to do with their pet vegetables; and Strictly-Come-Dancing (far too much flesh to pass the filters, and 'come' – Heavens- to-Betsy, smelling salts Sir Humphrey) will finally rise up and take an interest in the process by which we put these imbeciles in charge of our lives.
A forlorn hope, I'll grant you.



December 21, 2010 at 09:43










December 21, 2010 at 10:24




December 20, 2010 at 21:40







December 23, 2010 at 22:02




December 20, 2010 at 19:34




December 20, 2010 at 19:25




December 20, 2010 at 18:13




December 20, 2010 at 17:50




December 20, 2010 at 15:50




December 20, 2010 at 14:03




December 20, 2010 at 13:56




December 20, 2010 at 13:52




December 20, 2010 at 11:58