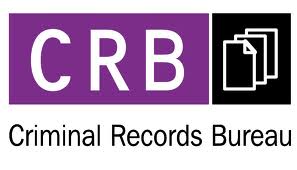 Proof that child safety is more about protecting children from the perceived extreme risk of pedophiles and similar abuse than about protecting them from accidents is shown by this quote from the CoE policy document on protecting children.
If in an emergency a driver has to transport one child on his or her own, the child must sit in the back of the car.
So officials are more worried about adults abusing children in a car than they are worried about the child getting hurt in a car accident, ignoring the fact that if an adult and child are alone the position of the child makes no difference to the likelyhood of an event happening. An accident is more likely than that of sexual abuse by a stranger adult. So which one should be the priority?
In an accident, sitting in the front seat the child will be protected by an air bag. To protect children against sexual abuse parents and children should be able to talk with each other about anything. Parents should encourage their child to speak to them about any fears or worries.
Openness not secrecy will stop abusers in their tracks. The current system of CRB and ISA checks is all about secrecy. Surprised? That's because it does not bring out the abusers into the open. It keeps them hidden because its all about emphasising that children should be scared of all adults. If children think that all adults are potential abusers then they will have no one to talk to about their concerns.
The only ones the checks do publicise are those who have already committed an act, who are more likely to be in jail than out committing more abuses. If they have been released then they will be on the sex offenders register and monitored, so no new system is required for them.
Not forgetting that the majority who get a positive (or negative depending on your view point) result from the check system will have committed a relatively minor offence such a drink driving, GBH in their teens, etc. Crimes that have nothing to do with children.
So all that the CRB/ISA system does is emphasis that the state authoritatian method is in control and therefore no one else need worry about anything and personal responsiblity is not needed. If anyone has a concern then they will probably shrug it off because the CRB/ISA check will not have highlighted anything – and computers are never wrong are they?
And if something does go wrong and a child is abused what usually happens? An inquiry, committees are formed, discussions are carried out and the most common result is an increase the remit of the system. The fact that the abuse is an extremely unusual event and using single cases to change law just leads to bad law is totally ignored. Nothing is really learnt from the past and because of that mistakes will carry on being made.



November 29, 2010 at 04:34




November 29, 2010 at 01:19




November 28, 2010 at 21:08




November 28, 2010 at 19:46







November 29, 2010 at 09:26




November 28, 2010 at 16:55




November 28, 2010 at 14:31