++Exclusive++Mug of the Year++Exclusive++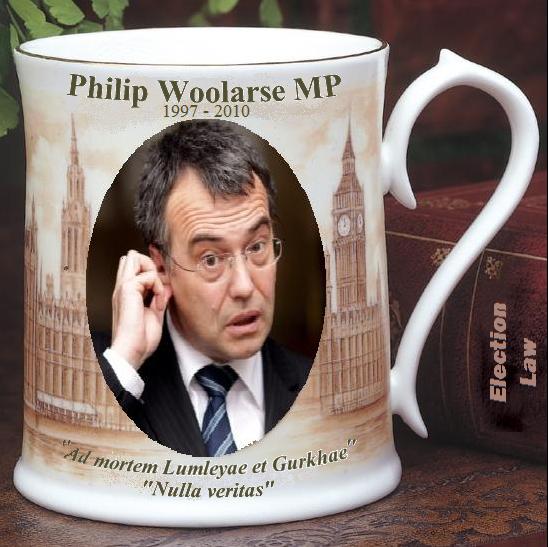 A boxed and certificated mug dating to 2010 exclusively available from the Raccoon shopping centre.
Features a background of the Houses of Parliament in Asian sepia overlaid with a commemorative portrait in full colour of possibly the shortest lived shadow Home Secretary ever.
The edge rimmed with guilt, and inscribed with the dates during which the incumbent clung to his taxpayer revenue.
Guilt edged wording at the base to immortalise his renowned conversation with the fragrant Joanna.
Hand painted in Chinese vegetable dye – guaranteed to fade from memory at the earliest opportunity.
Pre-order now – expected shipment date 17/11/2010. This item will be shipped to you on the first payment of £66. 12 monthly payments of £166 will be deducted from your bank account without further explanation.
(Copy of Electoral Law included for display purposes only, believed to be the personal property of an MP – this edition glossed with margin notes of historical interest – will be offered for sale at a future date)
Click here to proceed to your shopping cart.
November 14, 2010 at 19:45







November 14, 2010 at 16:59










November 14, 2010 at 11:46




November 14, 2010 at 09:49




November 13, 2010 at 17:57







November 13, 2010 at 15:17




November 13, 2010 at 14:31