Integration and Minorities – Further Thoughts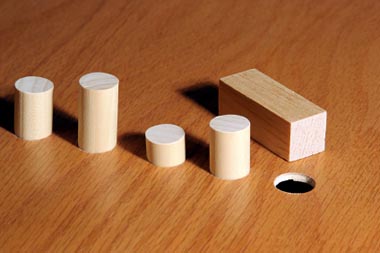 This piece has been precipitated by Anna's pieces on Integration and Minorities and Utopia Unplugged.
I was brought up in what was then a northern mill town in the late 60's and early 70's. I still remember the view when the whole town seemed to consist of bank upon bank of the huge red brick mills and their tall chimneys, stacked against the side of the Pennine Hills. Even the view from my bedroom was interrupted by a mill.
Having done my best to get out of the town, and done so successfully for most of my life, circumstances recently compelled me to come back to live here. It has changed greatly.
The air is cleaner now, but most of the mills have closed. Quite a few have burned down. There is nothing sinister in this; the buildings are prone to fire if they are not occupied, and as many became abandoned they were targets for vandalism or were easily affected by the effects of a carelessly discarded cigarette or old wiring. Some have been demolished to make way for the inevitable "retail" parks. Others that remain have been converted into storage or little industrial units. A few struggle on.
The town has changed in other ways too. I went to a primary school attached to the Roman Catholic church where my parents had married. The pupils were entirely "white". Many were themselves the products of immigration and came from Irish stock, or like me, mixed Anglo Irish ancestry, as did my first girlfriend when I was 7, the truly angelic "AB" (she didn't actually know she was my girlfriend, but I held her hand in the "crocodile" and that was as good as married as far as I was concerned). Incidentally, when it comes to discrimination my parents and grand parents' generation had their own tales during the depression: "No Irish Need Apply" was a common enough sign.
But I digress. I still remember when we had our first "coloured" pupil (a really nice Indian boy as I recall). More than 35 years on now, the same school is almost exclusively Asian in its ethnic make up, and the town has a very significant Asian population, largely Pakistani and Bangladeshi. More recently there has been an influx of Filipinos and Nigerians. They are often very devout Catholics, as I can attest from the make up of the congregation of the Church on a Sunday morning. I would hazard a guess that about half the congregation is "ethnically non white". There are also many Poles, of course, who have their own Polish language Mass and who are catered for by the Polish food market just up the road.
I live on the very edge of an area which used to be what I can only describe as having once been the town's bastion of the "white middle class"; big solid semi detached houses in a prime position. But the middle classes have largely abandoned the centre of the town now, courtesy of a combination of economic depression and, I think, the phenomenon known as "white flight". This area's population is now overwhelmingly Asian, although if you cross main the road 50 yards down the street and you will be moving into an area which is markedly "white."
When it comes to "race relations" mostly people just get along as best they can. At Christmas and at the "Eid" festival gifts are exchanged with the neighbours (Quality Street is a favourite, and little cake things). I must also express a personal debt of gratitude to "A", a very devout Muslim who lives opposite. When I managed to catapult my car backwards from the drive, through a brick wall, straight across the road and into his nice VW, thus writing both cars off (don't ask!) he was very gracious. It's only metal, he said, and the most important thing was nobody was hurt. Good man. He did well on the insurance, I am pleased to say.
But there are also very clear demarcations and tensions. There have been race riots. A Home Office report blamed "deep rooted segregation with communities leading parallel lives." Anyone knew that. Add in a few young hot heads on both sides and a hot summer night and you've got your riot. There are places where I used to play as a boy where it would now be unsafe for me to walk alone at night, and equally I am quite sure that if someone with an Asian background walked around a couple of areas I can name, he or she would be at risk of insult or violence. There are schools which are effectively segregated. Here is one Asian student on plans to merge two colleges which are respectively 90 per white and Asian, quoted from the local evening paper last week, voicing his objection to the plan:
"They [whites] don't like us – we live separate lives".
I think that he made a fair point. I think that a lot of the "white" community do not like "them" (it is a fair way to refer to the way people speak in private), but I think it goes both ways. The two communities get along, but they do not mix. There is no common social, cultural or religious point of reference that I can think of. The social point of reference in this town for the "white" population tended to be the pub or the Church, Methodist or Catholic (in the case of the Catholics, both). Not a good start, for obvious reasons.
It is an astonishing change in a generation, and it will continue apace. According to figures compiled by 150 NHS trusts for 2008-9, 69% of births in the UK were accounted for by "white British" or "white" women (although this may include Eastern Europeans), with the balance due from "Pakistani" "Indian" and other ethnic backgrounds (a significant 10% being "unknown"; Extra Terrestrial, perhaps). However, there is an additional factor that the ethnic population is concentrated in certain urban areas. At Sandwell and West Birmingham Teaching Trust, for example, the proportion of white mothers was just 16.5%. In Bradford it was 34%. Knowing Bradford a little, I am actually surprised it is so high.
The result is pockets of Britain where what is referred to as the "ethnic minority" population either has, or will soon outstrip what is called the "white" British population. The matter is compounded because statistically some ethnic groups have a higher birth rates than white British mothers. And then there is the issue of EU immigration. Under the previous Labour government net immigration added about 2 million people to population. Even though much of the migration may be from Eastern Europe and transitory, it is still a huge number.
I have to add a little bit of extra cynicism here, because there is the problem of illegal immigration, and in reality nobody knows who is living in Britain.
So where do we stand on integration and minorities? I can only speak from my personal experience and observation. My Irish forbears appear to have integrated seamlessly. I still drink Guinness and like "The Corrs" and go to Church, but that's as far as it goes really. Now there is integration, but it is a peculiar form of integration. What is happening is an accommodation. On the surface most people just want to get along and like anyone else, they want a nicer house and a better car and to be left alone. To a degree, traditional British attitudes appear to be adopted by the "minority"; all three major political parties have strong ethnic minority links, for example. It may be that the seductive elements of "western culture" like pop music and "free-ish" sex will permeate the Asian community over time, and create a fusion. A proportion of Asian youths round this way, for example, seem to believe that they are heirs to "Gangsta Rap" culture, and whizz about wearing hoodies and blasting out that sort music from revved up hatchbacks. But my sense of it is that fundamentally the mosque still holds sway, the ties to Pakistan are strong, and that there is equally a risk of a strong Islamic backlash emerging. If you have trouble with a group of naughty Asian children playing in the street (I had to rescue an old lady last year who did) the threat of calling the local Imam works wonders. Another neighbour and much of his extended family seem to spend about half the year in Pakistan. The two daughters of the house both had arranged marriages there (I quote: "we went to marry one, and we thought we might as well get them both done at the same time.")
It is also a Britain becoming segregated by area.
What I do find interesting from a political point of view is how, over the previous 30 years or more ago, the issue of race has been so carefully and fastidiously managed as to become that most un-British of things, a "thought crime."
Over the past couple of years, various politicians have poked their noses into the debate, doubtless having picked up the vibe that there were either votes to be had, or more subtly, that votes were to be lost amongst certain sections of the community if they did not say something. Gordon Brown had a pathetic go, for example. They have done so with all the vim and gusto of a mouse poking its nose out from under the sideboard when it knows there are couple of large and particularly hungry Ginger Toms waiting in the room. Another peculiar point is the degree to which Our Lords and Masters seem to have positively facilitated the break up of a generally cohesive population, by whatever means necessary. Others have written more eloquently than I could ever do that there was almost the sense of the previous government treating the British population like a child being scolded by some vicious Victorian Nanny: You don't want to eat up your multiculturalism? Well you're jolly well going to keep eating it till you do, so have some more! This was one of the things that was so odd, and so telling, about the "Bigot gate" debacle.
And it's not a purely Labour. I can faithfully report that "iDave's" call to allow Turkey to join the EU went down with the man in the street round here like the proverbial lead balloon. I find it odd how politicians imagine people are stupid; no matter what the government said, everyone at the pub foresaw what was going to happen once the door was opened to Eastern Europe. Equally, I find it odd that there has been such passivity amongst the population at large.
As long as I can remember it has been political orthodoxy in the United Kingdom that immigration was necessary, good, and that any questioning of either – on whatever grounds – was indelibly the mark of the racist or the bigot.
Is it racism or bigotry to be concerned if a national culture and identity is to be changed without consultation?
An odd view, particularly from the Left, because it is clearly the white working class who feel that they suffer most in the face of competition for jobs, housing and services. I speculate upon it, and can only reach the conclusion that there was some paroxysm of intellectual guilt based on the legacy of Empire. Or perhaps to destroy a society was always was fundamentally "conservative?"
I wrote in an earlier piece on this blog that the Romano British Monk Gildas would have railed against a policy which essentially delegated important national interests to immigration; in his day it was defence. The defence against barbarians was delegated to the Saxons, and the Saxons found the place very much too their liking. In ours employment in certain economic areas. He appreciated that the ultimate effect could be to entirely overthrow the existing social order. He believed that race and religion were real factors in how a society is defined and operates, and of the character of that society.
To adopt an analogy provoked by another of Anna's recent posts -"Utopia Unplugged". The drive to multiculturalism on this scale seems to me to be based on a similar kind of Utopianism to that which tried to shoe horn people into high rise flats or the desperate concrete estates in the 1960's. That contravened not simply every rule developed over about 10,000 years of history about how architecture works, but about how people actually want and need to live and how real communities are created and sustained. It was the intellectual orthodoxy divorced from common sense; criminally awful in practice. Of course, the people that created such follies never lived in them.
Over the next generation we shall see in certain areas of Britain, the biggest change in the culture and character of Britain since the coming of the Viking; that is as far as I can tell, a mathematical and historical fact. It will change Britain forever, just as they did, and perhaps more profoundly still.
Who then shall be the minority, and who shall be integrated with whom?
Gildas the Monk
August 12, 2010 at 11:38




August 12, 2010 at 11:37







August 12, 2010 at 08:22




August 12, 2010 at 00:39




August 11, 2010 at 23:16







August 11, 2010 at 21:46




August 11, 2010 at 20:50




August 11, 2010 at 20:46







August 11, 2010 at 20:00




August 11, 2010 at 19:49







August 11, 2010 at 19:30







August 11, 2010 at 19:20







August 11, 2010 at 18:51




August 11, 2010 at 18:50







August 12, 2010 at 06:17




August 11, 2010 at 18:10










August 12, 2010 at 09:07




August 11, 2010 at 18:07







August 12, 2010 at 06:06







August 11, 2010 at 18:05




August 11, 2010 at 17:06







August 12, 2010 at 09:27




August 11, 2010 at 17:04