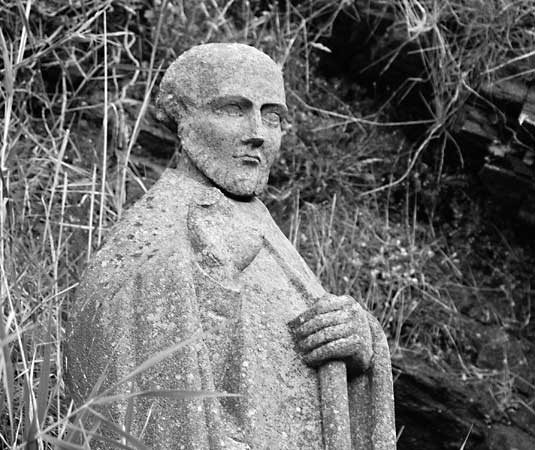 Doctor Karen Woo's death was reported yesterday, and will be extensively reported in the Sunday press. Another life claimed by the hopeless and sad quagmire that is Afghanistan. That Afghanistan has always been.
Whether or not it was wise to be travelling in that part of Afghanistan – in any part of Afghanistan – without strong military protection, or just anyway, I know not.
From what I have read, I am pretty sure that this young lady appreciated that there was real danger. She may have been foolish, but I don't care. She was a good soul. Here is a talented young woman who has knowingly put her life on the line to bring her skills, doubtless hard learned, to the aid of the poorest and most needy, many thousands of miles from her home. Her reward is a violent death at the hands of either an inhuman fanatic, or more likely, an inhuman and cruel bandit. Such is Afghanistan.
I would like to hope that somehow, and in some way, her death would make sense, and her life would make a difference to Afghanistan, and beyond. Perhaps in the end in some Cosmic Accounting System, the good that she did, and that she tried to do, will somehow bear fruit.
I want to believe that, and even the wise cannot foresee all ends, but in the short to medium term, I doubt it. Other bloggers have brought to my attention the moving and disturbing front page of Time magazine, which features a young Afghan woman who was disfigured because of some petty "honour" crime – a trend now all too prevalent in the United Kingdom. That is the nature of Afghan society. Indeed, it is the nature of many Muslim societies. It is a society which seems above redemption.
However, in the meantime, her tragic death stands witness to both the endemic failure of imagination, policy and will with which governments in both the United Kingdom and the United States have treated Afghanistan for more than 30 years. If you are going to do it, boys – do it properly.
If "we" were going to intervene then it should have been done with more intelligence, force, diplomacy, subtlety and wit. If not, keep out, and leave be.
God rest her soul. Whether she was wise or not, I care not. She deserved better, and people in this country who now lord themselves as "Peace Ambassadors" and make their millions on the lecture circuit deserve far, far worse. I would happily assist in giving it to them, but I will not need to do so. I believe that one day they will account to an Inquiry which, although as polite as Hutton or Chilcot, is less malleable, a little more robust, and a tad little less forgiving.
Here endeth the lesson.
Gildas the Monk



August 9, 2010 at 20:22







August 9, 2010 at 09:50




August 9, 2010 at 09:14




August 8, 2010 at 22:49




August 8, 2010 at 18:00




August 8, 2010 at 16:43




August 8, 2010 at 16:28







August 9, 2010 at 13:37