110,425 disappointed Dutchmen reluctantly settle for the wife.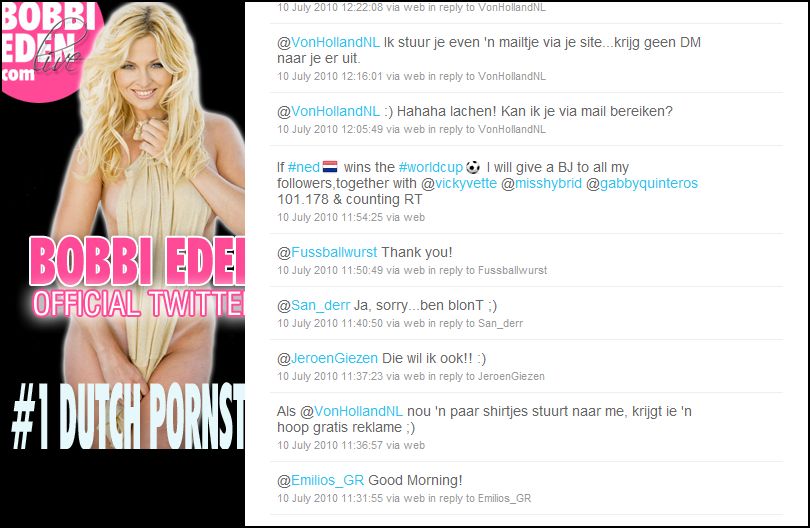 Spain winning the world cup has had a dramatic effect on marital relations in Holland.
Dutch porn star @BobbiEden wanted to increase her Twitter following.
She offered a free 'blow job' to her relatively few followers if Holland won the world cup.
Within hours her following had shot up as 110,425 priapic and expectant Dutchmen signed up as followers. Realising the sheer impossibility of the task ahead of her, she recruited fellow porn stars @vickyvette, @misshybrid (worrying!) and @gabbyquiteros to help her achieve the arduous task.
Holland lost, and 110,425 Dutchwomen fled out of the kitchen door in search of an urgent task elsewhere.
The things you learn on the Internet.
h/t Romanian Times – if you were wondering what I was doing reading a Dutch porn site, go figure why I was perusing the Romanian Times.