Gosh, following local candidates is unexpectedly fun.
Tonight the Libertarian party are celebrating, having welcomed Nikki Sinclaire into the Libertarian fold.
Nikki might have thought she would be standing in the Meriden constituency in Birmingham as the official UKIP candidate. She did after all secure a seat for them in the European Parliament last year as an MEP.
However, she appears to have caused some embarrassment to the party and they are now standing another UKIP member in opposition to her.
It is on record that Ms Sinclair publicly condemned UKIPs decision to join a group in the European Parliament called the Europe of Freedom and Democracy group, and they withdrew the whip from her, although she continues to be a member of the party.
They must have been jolly embarrassed by Ms Sinclaire, for they seem to be pretty immune to embarrassment as a party.
Take their latest candidate for this ward for instance. Mr Barry Allcock.

That's him on Twitter. Is that a little on the small side? Would you like a larger picture.
There! – is that better? I give you Mr Allcock – who is no embarrassment to UKIP apparently.
To UKIP or his old Mum…….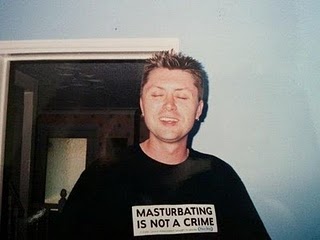 Welcome to the Libertarian fold Nikki!

2



April 23, 2010 at 21:02


4



April 23, 2010 at 21:07


8



April 23, 2010 at 22:34