Exclusive: Devine's Whip – Why the Smart Money's on McAvoy.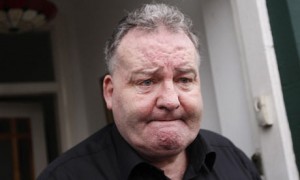 Although Jim Devine is not exactly acquitting himself well at the moment, Labour Whips have form when it comes to expenses abuse. And one senior Whip has more than most.
Although a Labour Whip source told the Observer yesterday that Jim Devine's 'a Whip made me do it officer' excuse was "absolute nonsense", he would say that, would he not? The saucy Whip also didn't help his cause much by adding, "If the Whips had been up to such things, everyone would've been running round doing it".
Er…but they were, weren't they?
Giving a speech to the Oxford Union a few short years ago, Ken Livingstone told a somewhat different tale. He blithely informed the assembled students that the Labour Whips "encouraged MPs to claim for their second home allowance, and said 'if you don't want it – claim it anyway and give it to the Labour Party'". The Slog understands that the one and only Iain Dale himself was there to witness this extraordinary admission.
If any Labour MPs did do that by the way, it could count as falsification of a tax invoice, for which one can be watching colour telly in a cell for around five years. More to the point, it would be a prima facie case of a Party embezzling government funds; I'd imagine the penalty for that is beheading, but I couldn't be sure about it. (If it isn't, it should be).
The lagoons of cess in which MPs have been swimming for the last few years (while not at all unexpected) are disgraceful; but it does seem at times that the Labour lagoon had high-diving boards around the edge. There is a grubby culture of corruption evident therein, and it's beginning to look increasingly systemic.
So: if the Whips were and are part of the Labour Party's problem; and if Devine is telling the truth….who was around in the Whips office during that key period in 2005?
One was Sadiq Khan, but he's an unlikely candidate for a number of reasons. First, Mr Khan himself had only been in Parliament for a few months. Second, he has a spotless reputation. And third, his expenses are of below-average weight – and squeaky clean. My personal view is that Sadiq is both a good egg and a credit to his religion.
While many would dearly love to finger Chief Whip Nick Brown, he was on the back benches from 2003 until 2007. And although John Spellar is technically a Comptroller of HM Household now, he didn't become a Whip until 2008. Brownshirt hit-person Helen Jones has form on the sold-house-charged-us-all-for-the-conveyancing-and-stamp duty scam, but she too was not in the Whips' office until 2008. She may terrify the bejesus out of most Labour MPs, but she has an alibi.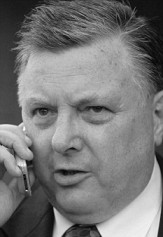 In fact, after the many other (all pretty unlikely runners) are excluded, a wizened finger of guilt points (perhaps entirely accidentally) at the delightful Labour Deputy Chief Whip, Tommy McAvoy.
MatthewP
February 20, 2010 at 15:38

MatthewP
February 20, 2010 at 15:34

Vimes
February 10, 2010 at 12:18

Nick
February 10, 2010 at 11:12

Anna Raccoon
February 10, 2010 at 11:48

Saul
February 8, 2010 at 14:15

Cato
February 8, 2010 at 14:02

miss mink
February 8, 2010 at 12:29

The Slogger
February 8, 2010 at 12:24

Old Slaughter
February 8, 2010 at 12:10

Cato
February 8, 2010 at 11:04

Rog
February 8, 2010 at 10:18