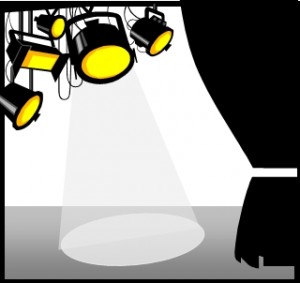 How appropriate that today of all days, Jack of Kent should pose the question 'Does Political blogging Really Make Any Difference'?
Can anybody doubt that without the influence on the main stream press of political bloggers we would ever have seen charges brought against MPs in respect of fraud?
Jack is chairing a debate at The Monk Exchange next Monday to include Guido, Jonathon Isaby, Sunny Hundal and Slugger O'Toole to discuss whether blogs have changed anything in a substantial way. It should be lively, I wish I could be there.
Would the main evening news have even been posing the questions asked by bloggers regarding the veracity of 'Climate Change' protagonists without the efforts of Bishop Hill, Devils Kitchen, and many others. Would Phil Hill have been forced to account for his actions? I doubt it.
Following the success of Obama in using the Internet, ironically it was worldwide political activists who decided to use the Internet to propagate their vision of world Armageddon and the necessity for increased taxes to pay for their 'Green' industries via 'Blog Action Day'. They proudly proclaimed that Gordon Brown posted the first entry at the stroke of midnight – his '60 days to save the world' masterpiece – that invited 'all' to come to Copenhagen and save the world.
It was part of a campaign of propaganda that Copenhagen was to be an open and accountable process. Little did they suspect as they bragged that they had encouraged 32,000 blog posts all synchronised to sing from the same hymnal, that the real bloggers would be at work within days demolishing their arguments.
The iconic statements fell like dominoes, the Amazonian forests, the Himalayan glaciers, the Polar Bears, till even the font of all wisdom, the IPCCs own Rajendra Pachauri looked set to fall.
The Internet which had been seen as a propaganda tool for governments had bitten back. The BBC were initially reporting the 'acquisition' of the 'climategate' e-mails as a simple matter of data loss. When last heard of, even Channel 4 news was giving Lord Lawson space to out line his rebuttal of the Global Warming fear-mongers. Would they have had such a change of heart without political bloggers? I doubt it. Who else would have challenged their version of the truth?
Without the political blogging of Guido, forcing the resignation of Damian McBride, the main stream press would still have been cowering in a corner, frightened to upset their political masters.
Talking of Guido, did you see him on Newsnight last night, lodging himself firmly in Tim Yeo's left nostril? The BBC don't seem to keen on you watching a repeat, they have removed the clip from their site, fortunately, Old Holborn saved it.

Biffo
February 5, 2010 at 17:09

RantinRab
February 5, 2010 at 17:27

The Slogger
February 5, 2010 at 17:46

Demetrius
February 5, 2010 at 17:52

Plato Says
February 5, 2010 at 18:01

Blink
February 5, 2010 at 18:17

Joe Bratley
February 5, 2010 at 18:18

JohnRS
February 5, 2010 at 21:26

Jack of Kent
February 7, 2010 at 11:32

David Colquhoun
February 7, 2010 at 12:50

gimpy
February 7, 2010 at 12:53

Thaddeus J. Wilson
February 7, 2010 at 13:29

Paula Thomas
February 7, 2010 at 12:54

David Colquhoun
February 7, 2010 at 14:13

Saul
February 7, 2010 at 14:30

Dario
February 7, 2010 at 14:39

Thaddeus J. Wilson
February 7, 2010 at 16:36

eveningperson
February 7, 2010 at 16:42

Thaddeus J. Wilson
February 7, 2010 at 16:45

guthrie
February 7, 2010 at 16:51

Anna Raccoon
February 7, 2010 at 16:56

jailhouselawyer
February 7, 2010 at 23:30

eveningperson
February 8, 2010 at 11:43

eveningperson
February 8, 2010 at 14:15

Mike from Ottawa
February 8, 2010 at 17:48

Thaddeus J. Wilson
February 9, 2010 at 00:42

Thaddeus J. Wilson
February 9, 2010 at 08:49