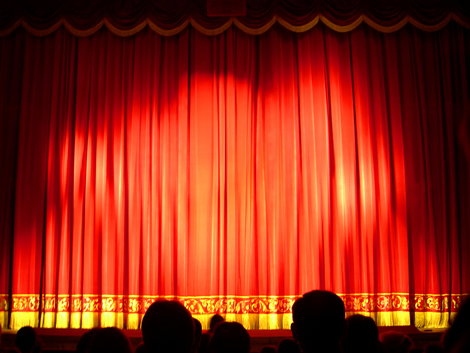 Those of you who know me well, will be aware that I have not been well in recent months.
Thanks to the excellent French medical service, which is second to none, I have undergone a battery of tests in record time, no waiting, no messing, outstanding courtesy and efficiency at every turn. Hopefully they have now arrived at an answer that will see me back to my normal ebullient self in one or two months.
One or two months is a long time in blogland. I am more aware than anyone that my posts recently have lacked sparkle, and been pedestrian. Most days I have struggled to write anything at all. I don't believe that this blog can stand another two months or so of my lacklustre self. It would survive, but I am too much of a perfectionist to settle for mere survival.
I never intended to run my own blog, I would have been very happy to pen the occasional piece for Anorak, but events overtook me, and I found myself swept along on a tide of 'no more Anorak' followed by someone 'helpfully' setting up a blog in my name, and ultimately making the decision that – with a couple of others – we would go it alone. The couple of others fell by the wayside, and there I was, running a blog single handed, the very thing I had never intended to do.
'Anna Raccoon' has been unbelievably successful, I didn't even know how to collect 'stats' for the first two months, but since I learnt that trick, there have been over half a million page views in the past six months. Thousands of people from all around the world arrive every day to read. I feel honour bound to give them something to read.
I also feel like a hamster on a wheel.
I made the decision initially to go with a self hosted blog, hosted outside of Europe's draconian libel laws, because I had – through what seemed like a lifetime of moderating Anorak through the 'McCann wars' – a continuing interest in the fate of that little girl. I had hoped to provide a platform for reasoned debate on the subject; even a year ago, other fora were dividing into those who felt the parents were saints and should be supported, and those who wished to see them hung drawn and quartered. Those who were so alert to the possibility of libel, and those who were prepared to print anything and everything. I quickly learnt that a 'middle of the road' position, open to all opinions, is simply not possible on that subject, you disappear under an avalanche of abusive e-mails from all sides regardless of what you write. I had trolls, I had attempts to hack my site, I had spoof sites set up cruelly lampooning my regular posters, I had some of the most abusive, vitriolic, and disturbing e-mails it has ever been my misfortune to receive. It was a very unhappy period, for no other reason than that I was not prepared to act or write as though I knew the 'truth' of the matter – either 'truth'. For or against.
Eventually I made the decision that I simply would not write of Madeleine any longer, I would turn my attention to other matters that interested me.
I am a Quaker; I am at heart a natural Libertarian, I believe strongly in personal responsibility and self discipline. Not surprising then that I should join and support the Libertarian party. Nor that I should write of politics, UK politics, even though I am personally disenfranchised, and no longer live in the UK, I haven't stopped being saddened by what has become of a country that I loved very much.
Old Holborn offered me a platform, and I shall always be grateful for his wise counsel, friendship, and support. There is a small part of him that contains one of the sanest minds I know. Guthrum likewise. To say I was slightly surprised by the un-Libertarian instincts of some of my fellow travellers, would be a monumental understatement.
My first post on Old Holborn was roundly, resolutely, robustly, attacked by Stan. My punctuation, my use of apostrophes, my English, was not 'as prescribed' by the Libertarian rule book. I had no idea that there was a Libertarian rule book, I had innocently thought that the whole idea of Libertarianism was that we should each do 'our own thing' providing we were not hurting anyone else, and were taking responsibility for ourselves. Schmuck that I was. In the weeks that followed, I was again plagued by trolls on the site, Libertarian ones this time, and received a number of e-mails which should not have hurt, they were only words, but hurt they did. I was worthless, valueless, a piece of shit, had no business writing on Old Holborn's site. So much so that I asked Old Holborn to remove me from his blogroll. I took my e-mail address off my own site.
Not for the first time, I wondered why on earth I was running this blog. It was the support of good friends and loyal posters, many dating from my time at Anorak, that kept me going. I took to writing just what amused me, and amused my friends. Peace reigned once again.
I can no longer remember which came first – Old Holborn inviting me back again, or me deciding to prune my blogroll to just those bloggers whose output I actually read, and those who had been kind enough to support me. A fateful decision, that eventually unleashed a tsunami of vitriol from two well known bloggers who kept up a campaign for many a month of continuous contemptuous articles denigrating me, and claiming I had no right to term myself a Libertarian. Each article would be followed by a series of e-mails from people concerned that I might not have seen the latest missive. I seemed to spend my days trying to find something to write, and also time to answer the semi-continuous e-mails. I probably shouldn't have graced them with a reply, but that is not my way.
One of the main bones of contention with my new protagonists was that I said I supported Guido 'totally'. Whilst it is apparently perfectly OK to condemn someone 'totally' in the unwritten book of Libertarian rules, supporting them 'totally' is anathema.
I do support Guido, he has opened the door through which we all pour out our hearts on a daily basis; though I can assure you, and I have held my tongue for many a month of this subject, that far from me being in some' cosy country club' with him and other bloggers, Guido is barely aware of my existence. I gave him many hours of my time and energy moderating for him when he needed it. In return, he has never graced me with so much as a thank-you, has never blog rolled me, has never e-mailed me more than a scant three or four words, as in 'are you there' when he needed an extra moderator, has only once commented on my site, a curt 'correct' one day, and to add insult to injury, I am completely and utterly banned from his site by his mysterious algorithms which are unable to cope with the word 'coon' even when it is cunningly hidden about my name, or concealed in a hyperlink to my name. He has given me two links, one when I became the only blogger to ever have a cabinet minister comment on their site, which I am quite sure he would have handed out to anyone else in the same position, and once when I produced a piece of artwork lauding Heather Brooks at a time when everyone else seemed to have forgotten that without her there would have been no 'MPs expenses scandal'. For that I have endured months of vitriol which yes, did cause me a lot of unhappiness; there is a real person behind this blog, one that doesn't enjoy being on the receiving end of a vendetta.
It seems to me that the world of blogging is fuelled by petty jealousies, vitriol, feuds, unsubstantiated allegations, apostrophe police, and a whole host of people who in another age would have been happy twitching their curtains and writing letters in green ink. I have watched in horror as several new forums have descended into a cesspool of hatred and nastiness, and you know what? I got up this morning and decided that I just didn't have the energy anymore, or the thick skin, to do it any longer.
Why should I? I live in a wondrously idyllic enclave, I have a life outside of this blog that I have ignored for too long.
I spent today clearing a millstream of debris and jetsam, tonight it is flowing clear and fresh, the moorhens are happy, the frogs are leaping, my dog is muddy and exhausted. The world is a better place for my endeavours. Best of all, there will be no snide e-mails to answer, I didn't have to keep checking on my work to make sure that some mischievous person didn't post an advertisement for Viagra or unfairly lambast another poster for their opinion. There was no danger of my work suddenly disappearing into the cyber-ether becasue I'd been too tired to press the right button. I shan't be spending tonight upgrading the site becasue WordPress demanded I did. Tomorrow I shall be out in the winter sunshine clearing the mill pond.
If there is anyone out there with the thick skin required to withstand the brickbats, the tenacity to spend hours tending the site, the desire to write seven days a week, then there is here a ready made site, with a readership of around 3,000 a day, fully paid up until some time in 2011, I would be happy to give it to you. Be my guest. No payment required. E-mail me at http://www.annaraccoon.com/madeleine-mccann/the-final-curtain/annaraccoon@gmail.com and it is all yours. This offer will stay open for one week from today, after that the curtain will come down.
Do with it as you please, but please look after my posters, they are a good hearted bunch, not given to foul mouthed rants, with wit and wisdom aplenty. Were it not for them I should have chucked the towel in long ago.
To those posters, thank-you, thank-you for the laughs we have had along the way, thank-you for your friendship, support, and inspiration. Thank-you for helping me to create something I am truly proud of, I am sorry that I just don't have the energy to run with it alone any longer.
To the gentleman who repeatedly e-mails me offering to scour my vagina with a wire brush mounted on a Black and Decker – make the most of this week Pal, I shall be crashing that e-mail address at the end of this week.
I do believe that Mr G has my dinner ready once again. Not much longer Mr G, I'm rejoining the human race. I'll cook next week……..



December 27, 2009 at 11:22




December 1, 2009 at 14:56




November 30, 2009 at 12:39







November 30, 2009 at 12:03




November 30, 2009 at 07:52




November 30, 2009 at 00:56




November 30, 2009 at 00:21




November 29, 2009 at 18:31




November 29, 2009 at 15:57







November 29, 2009 at 14:48







November 29, 2009 at 14:03




November 29, 2009 at 13:24




November 29, 2009 at 12:00




November 29, 2009 at 10:21




November 29, 2009 at 07:42




November 29, 2009 at 03:49




November 29, 2009 at 02:45




November 29, 2009 at 01:48




November 29, 2009 at 01:40




November 28, 2009 at 23:52




November 28, 2009 at 23:49




November 28, 2009 at 20:17







November 28, 2009 at 19:56




November 28, 2009 at 19:37




November 28, 2009 at 17:58




November 28, 2009 at 16:59




November 28, 2009 at 16:29




November 28, 2009 at 15:52




November 28, 2009 at 15:46




November 28, 2009 at 15:43







November 28, 2009 at 15:35




November 28, 2009 at 15:33




November 28, 2009 at 13:58




November 28, 2009 at 13:55




November 28, 2009 at 13:39




November 28, 2009 at 13:09




November 28, 2009 at 13:07




November 28, 2009 at 12:58




November 28, 2009 at 12:31




November 28, 2009 at 12:23




November 28, 2009 at 11:22




November 28, 2009 at 10:40







November 28, 2009 at 09:57




November 28, 2009 at 08:18




November 28, 2009 at 06:42




November 28, 2009 at 02:31




November 28, 2009 at 01:30







November 28, 2009 at 01:11







November 28, 2009 at 01:11




November 28, 2009 at 01:02




November 28, 2009 at 00:58




November 28, 2009 at 00:53







November 28, 2009 at 00:41




November 28, 2009 at 00:33




November 28, 2009 at 00:17




November 27, 2009 at 23:59







November 27, 2009 at 23:47




November 27, 2009 at 23:38




November 27, 2009 at 23:32




November 27, 2009 at 23:20




November 27, 2009 at 22:54




November 27, 2009 at 22:39




November 27, 2009 at 22:21




November 27, 2009 at 22:12







November 27, 2009 at 21:51




November 27, 2009 at 21:51




November 27, 2009 at 21:51




November 27, 2009 at 21:45




November 27, 2009 at 21:39




November 27, 2009 at 21:27