God! I will pack, and take a train…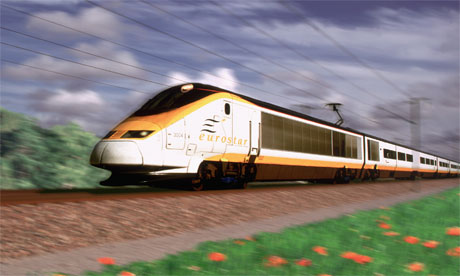 And get me to England once again!
When Rupert Brooke wrote those lines, his England was a rural idyll that represented welcome relief from the turmoil and paranoid terrors of war time Northern France.
Today I am taking the Eurostar into the heart of London to join Old Holborn for a stroll along Whitehall, hopefully ending with 'Honey for tea' at a quarter to three in the Stranger's Cafeteria at the House of Commons.  We shall see.
Along the way I shall navigate the watch towers of CCTV that monitor the movement of every citizen, I  shall no doubt be photographed by the secret Police 'Forward Intelligence Units', I shall probably encounter some of the PCSOs – the Police Community Support Officers that wander the metropolis dressed to look like real policemen – who are there to tackle the social menace of anti-social behaviour, and a walk along Whitehall can be deemed to be just that these days. I shall be queried about my dress sense. I shall need to be fully aware of my 'rights', or rather those few rights which still persist, in order not to be arrested.
Even before my train crosses into British territory, the long tentacles of UK paranoia will reach out to me. Despite the stringent French and Belgian privacy laws, the UK Border Agency wants the French Authorities to take full note of my intended presence on this train and forward it to their Manchester operation centre long before I arrive – the Home Office have rejected Eurostar's plaintive bleats that exporting this information to the UK will mean that they are 'caught in a position that we are abiding by UK law but breaking EU law.'
When Rupert Brooke wrote those words, you could have strolled down Downing Street and had your photograph taken with the Policeman on duty outside 10 Downing Street, many a middle aged man and woman has a sepia photograph of such an event. These days you can't even walk into Downing Street, past the iron barricades without special permission. In Brooke's day, the Nannies were strolling outside the Prime Minister's Home. Now they patrol from within.
I am doing it to prove to myself and anybody else who is interested that we can still stroll to Parliament on an Autumn afternoon and listen to what our elected representatives are up to – whilst we still can. Once upon a time it would have been unthinkable that Downing Street would be blocked off to the General Public – don't imagine that Parliament couldn't be one day.
This evening, God willing once more, I shall take another train, and get me to France once again, a rural idyll far removed from the turmoil and paranoid terrors of central London.