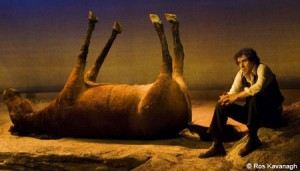 In the Neo-Facist State formerly known as Italy, the Justice Minister, Angelino Alfano, has proposed a law that is a direct threat to Internet freedom in Italy. Given the appetite for repressive measures in Italy these days, it's not surprising that Italian bloggers have become a target. Berlusconi and his sycophantic retinue of crypto-fascists, compliant bureaucrats, models-turned-politicians and party girls don't like negative attention.
The Alfano decree has already been approved by Parliament and if passed by the Senate, will become law. The provisions have far-reaching implications for freedom of speech in Italy.
"If a citizen deems a blog post to be defamatory, he or she can lodge an official complaint that could require the blogger to edit the offending content within 48 hours. A blogger's refusal to correct 'offensive' comments would allow the denouncing citizen to sue for as much as $18,000… The effect will be to mute blog content, particularly criticism of government and public figures"
Italian bloggers staged the world's first national strike of bloggers on July 14th in response. Despite the fact that less than half the country has Internet access, and you need to provide copious ID to even log on at a wi-fi hotspot, bloggers have been a powerful voice condemning Berlusconi and his henchman in a country where all the media is controlled by one man. Now there is talk of banning anonymity online and obliging bloggers to register with the government.
The Alfano decree would put blogs on a par with newspapers giving a right of reply to anyone who believes their reputation has been damaged by something published on the Internet. However, unlike newspapers, this right would be controlled by a specific act of parliament giving automatic fines of 10,000 Euros if you don't publish your rectification within two days.
Without doubt, there are those in the UK, as in Italy, who abuse the freedom to express an opinion afforded by the Internet, and it is those abusers who will bring in censorship for all of us as they scream long and loud of their 'right to free speech'. Regrettably, the Internet has a remarkable propensity to attract the marginally insane who use the alleged right of 'free speech' to harass and stalk individuals with whom they disagree to the point of mental cruelty. Bloggers will have to be more accountable voluntarily, if they are to stave off demands from the British government to follow the Italian legislation; truly free speech has always been an illusion, and hysterical demands to 'keep the right' will literally be blogging a dead horse – it never lived.
I don't have a problem in theory with blogger's being asked to give a right of reply to those who feel they have been defamed by the blog owner – it is very much preferable to being sued under the draconian defamation laws in the UK whereby the defamer has to prove the truth of his statement.
The 'automatic fines' are a different matter though, blogging is by its nature a part time occupation and there can be many reasons why a blogger is off line for days if not weeks – had the Devil's unexpected sojourn in Larnaca (congratulations once again!) been preceded by his usual unbridled opinion riling somebody or other – he could have returned to an automatic debt of several thousand pounds.
I shall watch the Italian legislation with interest.