Pharmageddon – ironing out eccentricities.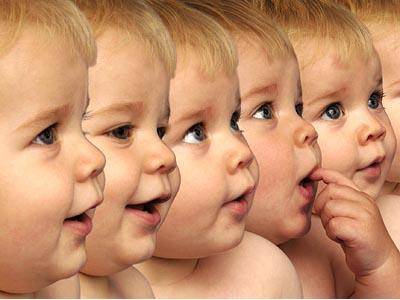 Another one bites the dust. One less eccentric to thrill and appal the world in equal measures as he dances across its stage.  Michael Jackson RIP.
Primitive societies knew what to do with their eccentrics, they lionised them as entertainment. Surely a better fate than our modern method of first delineating who has money and who not, and then alternately jailing or medicating those with no money or not old enough to decide for themselves.
If, as Michael Jackson did, you manage to fit yourself between the tramlines of 'standardised' society long enough to acquire an obscene bundle of moolah, then you can afford to display your intrinsic eccentricity, and incarcerate yourself in a Disneyland sanatorium.
If you break your cover too early, then, as an estimated 10% of children have discovered, the pharmaceutical industry will claim you as one of theirs, and you will be 'ritalin-ed' into the industry 'norm' for behaviour. John Harris, the bioethics expert, was last heard promoting Ritalin for perfectly healthy adults, to 'boost brainpower'.
I am not sure at what point we allocated responsibility for deciding what 'normal behviour' was to a commercial industry, but we do seem to have done so.
Today we learn that a Scottish scientist has high hopes of a 'cure' for autism. Autism is not a mental illness, it is a 'different' way of processing information. Who decided that we needed a 'cure' for this ability? Why would the world want to be free of people who process information differently? One of the 'identifying factors' of autism is repetitive behaviour and narrow, obsessive interests.  That can have its good points and bad points. Iron out the bad points and you will also lose many of the army of people who, on our behalf, have poured over lines of terminally boring computer code to create the software we all enjoy today. Undeniably, many of the world's greatest inventions and greatest works of art and culture owe a lot to the autistic traits in their progenitors.
The pharmaceutical industry have medicalised, dehumanised, disrespected, all manner of human traits, those aspects of human response that allow a 'norm' to exist between their poles.  The menopause is now a 'condition' to be treated', childbirth is treated as a medical emergency requiring hospitalisation. The entirely understandable depression at finding yourself jobless and with a mortgage and family to support is doped with Prozac, despite no evidence that is is any more efficient than a placebo. There was even, at one point, a valiant attempt to prove that homosexuality was a genetic malformation, holding out hope of a 'cure' to the rampant pharmaceutical industry.
Virtually any form of excessive behaviour can now be classified as mental illness, those who live their lives with great bursts of energy followed by a few weeks of stupor on the sofa to recover are classified as bi-polar, they are neither feted for their extraordinary output when 'up', nor allowed to sulk in peace when 'down', they have become objects to be chemically tinkered with in an attempt to standardise society.
The dotty old lady is no longer allowed to wander harmlessly in society, talking rubbish and frightening the children, she must be corralled into one of a row of plastic seats in front of the Jeremy Kyle show, with all the other dotty old ladies, doped to the eyeballs on 'Aricept'  and worse. A personal tragedy that one, I have assiduously been following a pre-planned path to my goal of 'dotty old lady', I quite fancied long conversations with a parrot on my shoulder, but I can't stand Jeremy Kyle, so I need a new career path for my dotage. Blogger perhaps.
The creation of the NHS, essentially a honeypot for the pharmaceutical industries to trough on to their hearts content, has simultaneously created a need for those industries to colonise new medical continents. Now they are encroaching not just on physical ailments but on emotions and eccentricities.
Fluoride in our water whether we want it or not, from the 'Nazi Health Service' , a discovery that beta blockers can make you 'forget' the pleasures of smoking – how long before we find beta blockers in our drinking water? How long before we find a similar drug to make us forget the 'pleasures of voting BNP'?
How long before the potential 'Old Holborn's' of the next generation are screened out at pre-school age, and genetically altered to conform with some pre-determined 'norm', no longer dancing before us on our screens, shocking and thrilling, creating mischief, inventing, improvising, excessing, and enlivening our lives?