To Trough is Human, to Steal Devine,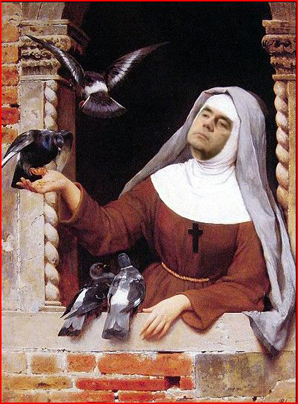 All Things Brown and Beautiful,
All claimants large and small,
All  acts  wise and wonderful,
The Lord Brown made them all.
The rich man in his castle,

The poor man at his gate,

He taxed them, high or lowly,

And nicked their entire estate.
He gave us eyes to see them,

And blogs that we might tell

How great is Brown Almighty,

Who has made all things go so well.
The Rt Hon. Gordon Brown will lead the faithful in Songs of Praise this week.
Mr Aaqil Ahmed is the new head of religious broadcasting.
Jim Devine's affairs have been referred to the Metropolitan Police.
To blog in this, the Age of Revelation, is truly to receive manna from heaven.
OK, morning service is over, you can go off to the pub now.
Stick a fiver in the collection plate as you leave.
Edited to add: New, improved picture courtesy of the inimitable David Forward. Many thanks!