First the Speaker, now the Chief Constable…….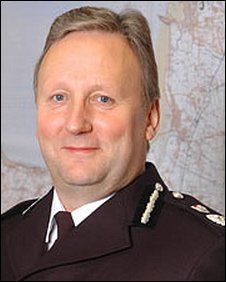 It is said of the Law that it is the glue which holds the fabric of society together – if that is so, we are in danger of unravelling fast.
The High Court appears to be losing – or rather 'relinquishing' – its authority. If the High Court doesn't stamp its foot and cry 'contempt of court' when its authority is challenged by iconic figures in society, we cannot be surprised that lesser mortals have no respect for the law.
One of the most serious charges laid at the door of the Speaker of our House of Commons is that he ignored the order from the High Court to publish MPs expenses.
Today we hear of a Chief Constable, no less, who is also ignoring the writ of the High Court.
Colin Port, Chief Constable of Somerset and Avon Police, says "he is prepared to go to jail rather than return suspected child pornography". That statement is worthy of closer inspection. The story appears on the BBC web site. It is 'linked' to an earlier story described as  'fake child porn expert sentenced'.
The casual reader must surely gain the impression that somewhere we have a man who falsely claimed to be an expert in child porn but in fact was revealed to be a common or garden (and thus despicable) viewer of child porn who was trying to reclaim his property consisting of sickening images.
Terence Bates, the 'expert' in question, is acknowledged on the BBC site as being an 'electronics expert', however he did lie about having a degree on his CV. Lying about a degree didn't result in Derek Draper being described as a 'fake web master', nor was Jeffrey Archer ever described as being a 'fake MP'.  Mr Bates – who must surely have celebrated the day he stopped being Master Bates – has spent many years delving into the murky depths of on-line pornography including that involving children. He was called as an expert witness in the case of Brian Stevens, the Soham murders detective cleared of child pornography offences, it was not suggested that Bates' evidence had adversely affected the outcome of any trial. An alert Prosecution lawyer had merely managed to discredit him regarding his degree status.
Fast forward a year, and Somerset and Avon police seize 87 hard drives – including one belonging to Mr Bates – whilst investigating a suspected paedophile conspiracy. Before they had time to examine those hard drives and discover whether or not they did contain child pornography, or indeed anything more reprehensible than a grocery shopping list, the High Court ruled that the Police had exceeded their authority and that those hard drives should be returned, unexamined.
Thus we arrive at the position today whereby Colin Port, the Chief Constable, has decided that they probably 'do' contain child pornography, and he is 'probably', socially and morally, right to retain them and defy the High Court – and the BBC have seen fit to ensure that Mr Bates is seen as 'probably' part of a paedophile conspiracy.
Trial by Internet is becoming increasingly fashionable. We have a situation in Portugal where a Policeman –   Gonçalo Amaral –  investigating a crime,  is described as 'defaming the reputation' of witnesses who declined to answer his questions or return to his jurisdiction and risk arrest, and the BBC happily and almost gleefully, report that the McCann's – two individuals who bizarrely appear happier to imagine that their daughter is alive and in the hands of a paedophile gang rather than mercifully dead – are suing him for suggesting that they may have been complicit in her disappearance; conversely, the BBC is happily reporting, almost gleefully, that a Chief Constable  in the UK who had the chance to investigate a crime, no absconding witnesses, no political interference, considers that paedophilia is such a heinous act that due process can be dispensed with and he can take punitive action against individuals that he only 'suspects' may have been complicit in a crime.
When we have a Speaker of the House of Commons who is prepared to defy the law, it ill behoves us to seek to impose our brand of democracy on other countries.
When we have a Chief Constable who is prepared to defy the law, it ill behoves us to speak ill of the judiciary in other countries.
Terence Bates may well be a master pornographer – if he is, it is for the Judiciary to decide, on the evidence.
Here be Anarchy, if we are not careful.

3



May 19, 2009 at 10:49


5



May 19, 2009 at 11:31


13



May 20, 2009 at 14:10


15



May 20, 2009 at 20:32