Mosley – The terrible price of tomorrow's fish and chip's wrapper.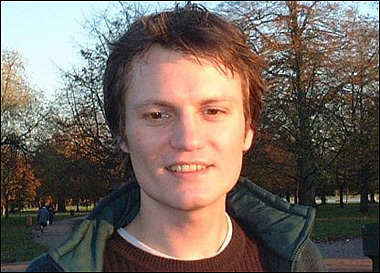 THE son of F1 boss Max Mosley has been found dead after a suspected drugs overdose.
Alexander Mosley, 39, a respected economist and a doctor, was discovered in his home in Notting Hill, West London.
It is difficult to forget the quiet dignity of Max Mosley, or his considered words as he gave evidence to the select committee on Press Standards a short time ago.
Motor racing boss Max Mosley told MPs that a newspaper article showing pictures of him at an orgy had a "terrible, terrible" effect.

The News of the World had taken his "dignity" and hurt his family, he told the culture, media and sport committee.

"Can you imagine seeing pictures like that of your father? It's not very nice for me. What's really appalling is for my family."
It really is time for the main stream press to get back to investigating serious issues, and stop the constant flow of celebrity gossip.
What a terrible legacy for for a cheap 'kiss and tell' story.
June 20, 2009 at 02:28







May 7, 2009 at 21:31










May 7, 2009 at 20:45




May 7, 2009 at 20:26







May 7, 2009 at 14:59









May 6, 2009 at 18:06