You-Tube if you want to, the Laddie's up for Gurning……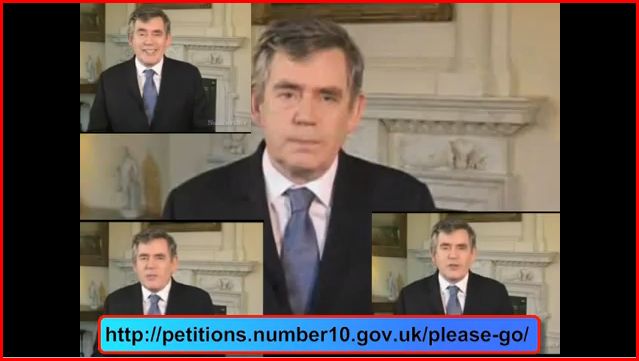 The Prime Minister announced today that he would continue to provide much needed mirth and merriment to the swine flu ridden electorate by appearing on You-Tube when he had important announcements to make to parliament.
There is no longer any need to attend your local MPs constituency surgery; no longer any need to read a newspaper; Gordon Brown will continue to gurn away on the Number10.gov.uk personalised version of YouTube and communicate directly with the You-Tube electorate. 

Presumably if this is a success he will no longer attend Prime Minister's Question Time in the Houses of Parliament and direct all written questions to "the answer I gave earlier on You-Tube".
The last three You-Tube efforts from Gordon Brown achieved the acclaim of being  immortalised on "Have I got News for You" – the ultimate accolade for comedic distinction.
Roll-up, roll-up, split your sides laughing at the Prime Minister of that once noble nation, Great Britain, as he upholds democracy in amongst the teenage Rap artistes.
Then go and sign the petition.
http://petitions.number10.gov.uk/please-go/