What every young McBride should know before marriage……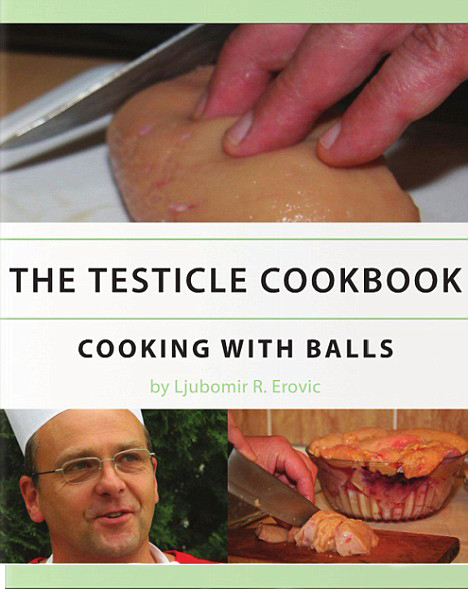 It won't make a vas deferens now, but perhaps someone should have warned the young McBride that 'cooking up' stories with 'tough as old boot leather'  Balls, he was liable to get his fingers burnt.
The Sunday Times today is printing 'heavily denied' allegations that Ed Balls was the mastermind behind the  "dark arts" operation by McBride to undermine colleagues.
The Sunday Times whistleblower, who has had a ringside seat on the power struggles inside No 10, claims that Balls:
— Engineered McBride's move from civil servant to special adviser
— Repeatedly protected McBride when colleagues called for him to be sacked
— Was in constant contact with McBride, sending him up to 20 e-mails a day
— Instructed McBride to brief against cabinet rivals
— Exploits a weekly "strategy" meeting, which he chairs at Downing Street, to shore up his power base.
I had my money on Lord Mandelson, but he probably can't whistle or was that just an urban myth put about by Ian Fleming?
Senior Labour figures have confirmed there is widespread anxiety about Balls's activities. The revelations will fuel concern that the government is in terminal decline, with senior ministers more worried about positioning themselves for life after defeat than about rescuing the economy.
All credit to Guido for exposing mastur-gate, it has sent Labour into a frenzy of 're-positioning' for life 'after Brown' at a time when the United Kingdom is in freefall.
Is there any chance that these Labour 'troughers' will get out of the kitchen, closet, or wherever, and get into the cabinet room, and start sorting out the economy? I don't think so.
We need an election. We need a proper government.
We need to stop stirring the soup and start serving up a government fit for consumption.
We need parliament to find the balls to take a vote of no confidence in this government.
Cooking with testicles available here………