Text not thy Lord Ahmed in vain…….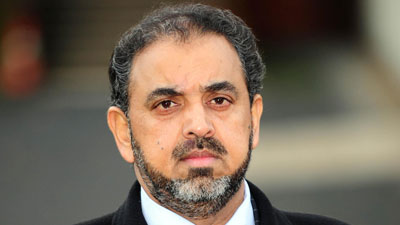 Our Lord in Belmarsh,
Hallowed be thy name,
Thy hubris come,
Our will is done.
Compare Lord Ahmed's 12 weeks in prison for killing a man whist texting and driving with the 21 months Philippa Curtis got for a near identical offence?
A motorist who sent and received more than 20 text messages before she crashed into another car killing its driver has been jailed for 21 months. Philippa Curtis, 21, from Suffolk, was texting before she hit the back of a stationary car at 70mph on the A40 near Wheatley in Oxfordshire.
February 28, 2009 at 20:16




February 28, 2009 at 20:10




February 28, 2009 at 19:54




February 28, 2009 at 13:41




February 28, 2009 at 10:25




February 28, 2009 at 00:44




February 28, 2009 at 00:11




February 28, 2009 at 00:04




February 28, 2009 at 00:04




February 28, 2009 at 00:00




February 27, 2009 at 23:58




February 27, 2009 at 23:58




February 27, 2009 at 23:56




February 27, 2009 at 23:55




February 27, 2009 at 23:49




February 27, 2009 at 23:48




February 27, 2009 at 23:43




February 27, 2009 at 23:41




February 27, 2009 at 23:37




February 27, 2009 at 23:36




February 27, 2009 at 23:32




February 27, 2009 at 23:29




February 27, 2009 at 23:21




February 27, 2009 at 23:18




February 27, 2009 at 23:14




February 27, 2009 at 23:10




February 27, 2009 at 22:59




February 27, 2009 at 22:34




February 27, 2009 at 22:03




February 26, 2009 at 01:13




February 26, 2009 at 01:04




February 25, 2009 at 20:48







February 25, 2009 at 19:44




February 25, 2009 at 18:38




February 25, 2009 at 17:42




February 25, 2009 at 17:35




February 25, 2009 at 17:25







February 25, 2009 at 17:12