'Swampy' Branson in a pickle.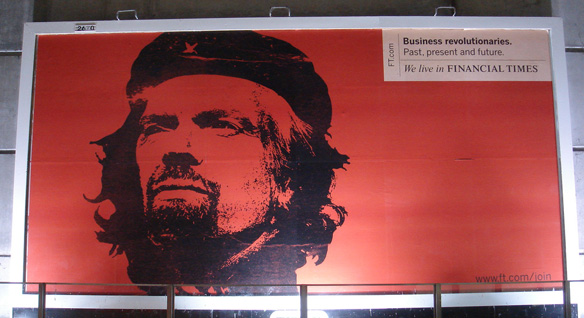 This morning, Richard Branson was nabbed for the Today programme on Radio 4. He was spotted in a corridor as he walked through Broadcasting House trying to publicise the 25th anniversary of Virgin Atlantic.
They wanted to know if the formula one fan was planning to be the saviour of the Honda F1 racing team, dumped by its Japanese manufacturer in December.
Branson coyly refused to comment but went on to describe motor racing as a sport that had faults that needed to be rectified before he and Virgin became involved. Most worrying, he said, was that F1 was not very green at the moment. He made it very clear that he would not be interested in financially supporting a sport that was not championing green technology.
But back to the real reason for his being at the BBC: The launching of a (British) Virgin plane about to fly the whole way around the world in eight days.
What a man. What an eco-warrior. What humbug.
March 29, 2009 at 12:56




March 28, 2009 at 19:33




March 28, 2009 at 19:11










February 22, 2009 at 20:49




February 22, 2009 at 19:17







February 22, 2009 at 15:32




February 22, 2009 at 15:09




February 22, 2009 at 15:02




February 22, 2009 at 14:55




February 22, 2009 at 14:48




February 22, 2009 at 14:41




February 22, 2009 at 14:39




February 22, 2009 at 13:53




February 22, 2009 at 13:36










February 22, 2009 at 13:52