The flying Dutchman opens Pandora's Box…….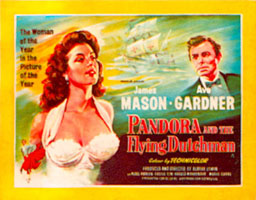 Lord Pearson of Rannoch invited the Dutch Freedom Party MP Geert Wilders to present his controversial film Fitna to the House of Lords. Highly regarded amongst some factions, Fitna is a film attempting to explain the divisions in society caused by the Koran and Islamists.
Wilders alleges that the Koran has 'proven' links with Holy Wars and terrorism. Many Moslems and non-Moslems have described Fitna as anti-Islamic and warn that it will incite violence – because they are pacifists …………. allegedly.
Jacqui Smith decided that Geert Wilders is an 'undesirable', and ordered the UK Border Patrols to intercept Wilders' arrival and arrange for his immediate return to Holland.
Seldom ranked highly for its hospitality, the UK government sits with egg on its face whilst irate Peers of the Realm wonder at their lack of authority and longevity.
Named by Dutch mainstream radio as Politician of the Year in 2007 and Man of the year in 2008 by Front Page magazine, are we to be left wondering if Wilders has been denied permission to enter the UK because of his popularity with the Press and general public or because of his continuing support for Israel and the slashing of public taxes?
Or is it because Wilders' believes that, "A ruling elite exists among parliamentarians who only care about their own personal careers and disregard the will of the people." ?………….. It is suspected that Jacqui Smith would very much disapprove of his believing this particular principle!
His arresting Aryan Mozart charm and hair-style disturb many in the Netherlands opposition parties. Attractive and popular he is considered dangerous and a huge force to be reckoned with.
Wilders' outspokenness has made him no stranger to death threats. Two extremists were caught with three hand-grenades in 2004 as they set out to kill him and another fellow politician. – All because of his support for the Danish cartoonists freedom of speech …………. Again because of Islamists disregarding the rights of Westerners to have the freedom of speech.
It certainly looks like a good day for Wilders, the Partij voor de Vrijheid and Youtube! Anybody who doesn't already know about Geert Wilders and Fitna will want to know why the UK Government feels so threatened on our behalf – without allowing people to use their own judgement.
Is the Government really concerned for the general public having knowledge of the film because they are worried about the enormous and mighty backlash from the extreme elements of Islam that are already deep-rooted in the UK. Are they concerned about a Christian versus Moslem problem or is their main concern about a Moslem versus Jew reprisal?
Would they prefer for the anti-Islamic feelings in the UK to stay repressed and swept under the carpet.
Just like the extremists in the banking industry, these people need rooting out ………………… and educating.
Alternatively, we will continue to live in a Nanny State where you cannot even call your teddy bear Mohammed.






February 14, 2009 at 19:53




February 14, 2009 at 18:12




February 14, 2009 at 15:48




February 14, 2009 at 15:43




February 14, 2009 at 02:35




February 14, 2009 at 00:14




February 13, 2009 at 20:48




February 13, 2009 at 12:35