The wolf in sheep's clothing……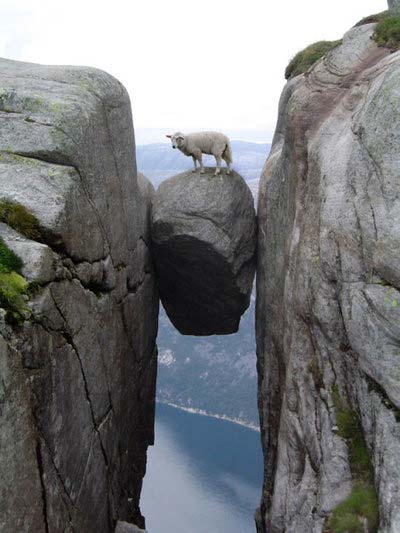 I am no fan of the Animal Right's Movement, Peter Singer has a lot to answer for. His theoretical position has been translated into some dark and dangerous realities.
Neither, though, am I a fan of the Serious Crime Act 2007.
It has long been argued that Part 2 – Encouraging or Assisting Crime Sections 44 to 67 will be used to a bring charges of "encouraging or assisting" the commission of a crime, which never occurred, by doing something or by an act of omission depending on whether the authorities believe you intend that your actions might "encourage or assist" someone to commit a crime somehow, at some indeterminate time, somewhere.
Got that?
On Monday, a Sheffield man was released on police bail after being questioned in connection with comments posted to the activist news website Indymedia, which included the personal details of a prominent High Court judge. The gist of the comment was an invitation to write to this judge expressing your disgust at a recent sentence handed down to an animal rights activist and giving his address to write to. The comment was (twice) correctly removed by moderators.
Now you might imagine that the man arrested had actually written the comments. Not at all, the man arrested was not responsible for either of the comments and is not an Indymedia activist or administrator. It seems the Indymedia server was hosted by UK Grid under a contract in his name, along with several others on behalf of unrelated clients.
Are you with me? The man arrested had arranged a contract to host a server which briefly held a comment inviting others to write a letter………an act which might have resulted in someone going further than just writing a letter and committing an act.
Who will be next?
Hat tip to Chris Williams
February 13, 2009 at 10:23




February 13, 2009 at 10:17




February 13, 2009 at 09:56










February 13, 2009 at 10:34







February 12, 2009 at 16:21







February 11, 2009 at 23:37




February 11, 2009 at 23:22




February 11, 2009 at 23:15




February 11, 2009 at 20:45




February 11, 2009 at 19:41










February 11, 2009 at 19:47







February 11, 2009 at 17:14




February 11, 2009 at 16:39










February 11, 2009 at 17:00







February 11, 2009 at 16:24







February 11, 2009 at 16:24




February 11, 2009 at 16:15




February 11, 2009 at 14:50










February 11, 2009 at 15:51