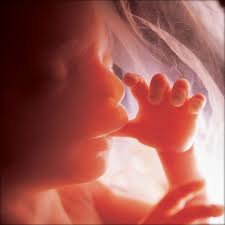 For once the Pro-life and Pro-choice brigade are united in their condemnation of the ending of a young life.
A Florida girl attended an abortion clinic in Hialeah, for an induced abortion. After being given the various medications that are prescribed in these situations by the 'Pro-choice' clinics, she went into labour and was delivered of a live baby. Not quite the outcome that had been expected.
Presumably mindful that this young woman had signed $1,200 contract with the clinic to enable her to 'choose' not to have a live child, a Director of the clinic calmly scooped up the baby, placed the baby in a plastic bag and put the bag in a trash can.
Which was where Police found the remains of the infant some weeks later. They confirmed that the child had been born alive. There is a criminal investigation pending and the clinic's Doctor has had his medical licence revoked. Doctors are required by law to take care of a premature infant, even if that infant is born prematurely as the result of a botched abortion.
This being America, the young girl involved is now suing the clinic – and being represented to do so by lawyers from the anti-abortion movement.
The pro-life and pro-choice lobbies like to debate these issues in soft euphemisms, this tiny infant has the dragged the truth under a piercing spotlight. The girl's lawyer said of her new found anti-abortion stand:
"She came face to face with a human being and that changed everything."
Isn't that the truth? A human being. A helpless human being. How can we pretend otherwise?
February 8, 2009 at 17:31










February 8, 2009 at 17:34