The ancient art of Bonsai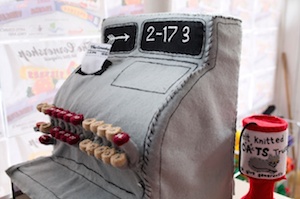 Print more money, bend one knee to the IMF, or plead with the ECB to let you into the Eurozone, those are the choices facing Gordon Brown, now presiding over a country that is bleeding cash and sensible citizens. He whines like some deranged web master who finds his posters have deserted him, declaring to anyone who will listen 'it's not my fault Gov, external forces you see, I wuz robbed'.
He wasn't robbed, he gave it all away.
The UK's recent wealth was based on the financial sector, the service sector, and the housing boom. Of these, only the service sector hasn't imploded – and that is severely undercut by India's booming techo-service industry.
One solution is printing more money, the quaintly named 'quantitative easing' – it devalues the 'pound in your pocket' but it equally devalues your debts, so the country may be able to service its external debts. If you are a wheelbarrow manufacturer you may benefit from this method, the hyperinflation will be of Zimbabwean proportions.
Were Gordon Brown to go in hand to the IMF, it will carry out due diligence of a kind unknown to the man who decided to bail out RBS without looking at the books to see how much they owed. What would they find? How can the UK repay it's debt? Outreach workers for Hillingdon Transgender Single Parents don't actually produce anything that can be sold for a profit. Health and Safety Executives are similarly un-productive.
Assuming the IMF were wiling to overlook this small detail – they still simply do not have the funds to bail the UK out of the Trillions worth of debt that the Toxic Assets amount to. That is why Brown continues to whine about Global co-operation. He told BBC Radio 4′s Today programme today that the length of the recession would depend on the effectiveness of GLOBAL co-operation.
One of the conditions that the IMF may well insist on is that Britain enters the Eurozone and involves the European Central Bank in bailing out the Toxic Assets. This will put the relatively cautious Eurozone Banks on a slippery slope to disaster. The Eurozone – in general, although there are notable exceptions, Portugal, Ireland, Italy, – is coping with the fallout in a fairly calm manner.
The scale of the Toxic debt is now of such astronomical proportions that the only true solution can be a pooling of all the world's assets in one global currency.
The Global conspiracy theorists have long been muttering about the illuminati and Common Purpose – now that the only sensible solution appears to be in line with their agenda, it makes you wonder when you listen to Gordon Brown, who is he really working for? If there were any 'green shoots' of recovery – do we have a subversive bonsai gardener behind the scenes pruning the roots?
January 25, 2009 at 14:14







January 23, 2009 at 17:46







January 23, 2009 at 17:11










January 23, 2009 at 17:17







January 23, 2009 at 17:04







January 23, 2009 at 17:00







January 23, 2009 at 16:49







January 23, 2009 at 16:48