Sister Frances Dominica Ritchie
Sister Dominica is a 73 year old Nun from the Anglican order of 'All Saints Sisters of the Poor'. She eventually became Mother Superior of the order.
Her younger brother, David, was born with only one lung, and she spent many years visiting him in Great Ormond Street Hospital – a family tragedy which led her to make nursing her vocation.
She did so in exemplary fashion; a chance meeting with the parents of a young girl called Helen who was dying.
"I saw what a strain it was – looking after her – and after a while I asked if they would trust me to look after her," she said.

"So she used to come and stay in the convent for two or three nights at a time. Then I started to think about how other families coped."
Sister Dominica didn't just 'think' – she acted. She gathered a group of like-minded people and they began fundraising for a 'hospice'. Helen House, for young children, opened in 1982 and in 2004 she opened Douglas House, for teenagers.
Unsurprisingly, she was feted for this work. In 2006 she was awarded the OBE for services to healthcare, in 2007, declared 'Woman of the Year', 2012 she was given a 'Lifetime Achievement Award' by the Hospice movement.
Despite never having married, in 1989, working in a hospital in Ghana, she became aware of an 11 month old boy, Kojo, who was close to death through malnutrition. Sister Dominica nursed him back to health and later adopted him, bringing him back to England to live with her. The other Nuns in the order were less than impressed with this, and Sister Dominica was forced to stand down as Mother Superior, although she remained with the order. Indeed, the community provided her with a house where she lives with Kojo to this day, adjacent to the hospice and 'new' convent, but not actually in the grounds.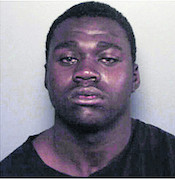 Kojo is today a 28 year old man – and it might be said, the 'cross in life' that Sister Dominica has to bear. It is a cross she has born with dignity and compassion, supporting him without condoning his actions.
'His actions' almost defy description. To date he has 38 horrific convictions. He claims that the 11 months before Sister Dominica adopted him are the cause of all his troubles. 'Troubles' which include stabbing a man with a machete – officers later found three swords, a machete and six other knives in his home; later attacking Sister Dominica herself, and culminating in a three year sentence for kidnapping another Nun who he also physically assaulted.
It is a remarkable story – but it took an even more bizarre turn.
In 2013, Sister Dominica was the subject of two historic sexual abuse allegations made by two separate women. Neither involved children, nor even young adults, nor had any connection with the Hospice movement that she had founded. 
Sister Dominica was arrested and the allegations investigated by the Police.
"Thames Valley Police received allegations of indecent assault which took place in Oxford in the 1970s.

"The offences were reported to police in July 2013 by a third party and subsequent investigation identified two female victims.

"A 71-year-old woman was arrested in connection with the investigation in November 2013, on suspicion of indecent assault on a woman over 16 years of age.

"A decision was made by the Crown Prosecution Service not to charge her and she was released in July 2014. There is currently no live investigation ongoing."
So, allegations laid by a third party, investigated, no charges and no further investigation. You might think that was the end of the matter?
Not at all, for the Trustees of the Charitable Foundation that Sister Dominica founded, carried out their own investigation – and 'notwithstanding that no conclusions about the allegations could be made', decided that Sister Dominica was not to be physically allowed back into either of the Hospices.
Now matters may be slightly complicated by the fact that a year earlier, the good sisters had given up their convent on St Mary's Road, Oxford, and the 'order of Conventual Catholic friars' had moved into the vacant house. The Friars are also helping out at Helen House and Douglas House…
This means that the good sisters, now elderly and fewer in number, are living in a smaller house in the grounds of Helen House (minus Sister Dominica of course) – they have a phone number, but they neither answer the phone, nor return messages. Helen House has 'no idea' where they might be…
The temporary Bishop of Oxford, Colin Dorchester, doesn't want to say, nor even talk to me about Sister Dominica. Various church dignitaries gave me the run around all morning – but I did finally speak to a very senior church figure who I am not going to name, out of respect for his courage in being the only person who was prepared to speak on the subject of Sister Dominca.
It is a desperately sad situation.
Without giving away any details of the independent safeguarding risk assessment that was carried out, you can imagine that a small group of elderly nuns in charge of desperately sick children are not enamoured of a man given to kidnapping them, nor threatening people with machetes.
You can also imagine that a profoundly committed Christian woman, having made an undertaking to Kojo that she would care and support him for life, (despite the conflict that the arrival of the good Sister, 27 years ago, with a small Nigerian baby in her arms, caused within the religious order) would not denounce him and separate herself from him for any reason. She doesn't condone, has never condoned, his actions, but she considers herself his Mother for life and has merely said that she hopes 'he will get the help that he needs'.
On the other hand, an institution is greater than the individuals – even the individual whose inspiration and commitment founded the institution. Those sick children should, must, come first. The church does take safeguarding, both for the children and the staff, very, very seriously these days.
The trustees of Helen House have undoubtedly taken the only decision they could under the circumstances, one that I support; but I shall long remember this delve into historical actions and allegations – and the intensely sad outcome.
I can only find two people who have ever spoken up in support of a woman who has done so much for society – the Trustees of React, although they were unwilling to discuss the matter any longer, and Peter Unsworth, journalist of the Oxford Mail. Oxford Council are unwilling to field anyone to tell me whether she is still a Deputy Lord Lieutenant of Oxfordshire, and I shall watch with interest to see whether the Rotary Club of Falmouth honour their invitation to her to speak on March 3rd 2016.
Such a difference from the outcry regarding Lord Bramall when the CPS decided not to proceed with allegations against him.
What think you?
*Edited by Anna to add: Oxfordshire County Council have just deigned to answer – and tell me that Sister Dominica is still a Deputy Lieutenant for Oxfordshire County Council. Not been disowned by everyone then!
Anna Raccoon


January 22, 2016 at 2:11 pm

The Blocked Dwarf


January 22, 2016 at 2:24 pm

Anna Raccoon


January 22, 2016 at 2:20 pm

Don Cox


January 22, 2016 at 8:04 pm

Frankie


January 24, 2016 at 1:27 am

The Blocked Dwarf


January 22, 2016 at 4:11 pm

Fat Steve


January 22, 2016 at 6:13 pm

Anna Raccoon


January 22, 2016 at 4:50 pm

Margaret Jervis


January 22, 2016 at 4:59 pm

The Blocked Dwarf


January 22, 2016 at 6:15 pm

Mrs Grimble


January 25, 2016 at 6:37 pm

Classical Pioneer


February 19, 2016 at 10:23 pm